Future. Made by EBS.
The world needs new leaders. Shape the future, with a Management Master's from EBS.
At EBS Universität, we train the leaders of tomorrow. Excellent study content at an international level, focused personal development and coaching, close proximity to business and an extensive network - EBS offers you the best environment to grow into the future.
Master of Science
Our management master's programmes
Akkreditierungen
Our study programmes are excellent
Independent sources confirm the excellence of our teaching - all degree programmes at EBS Universität are internationally recognised and accredited. In addition, EBS regularly achieves top rankings in renowned university rankings.


AACSB accreditation
AACSB (Association to Advance Collegiate Schools of Business) is a global not-for-profit organisation that brings together educators, students and businesses to achieve a common goal: to educate the next generation of leaders. Since 1916, AACSB has stood for the highest standards of quality, providing quality assurance, business education information, and learning and development services worldwide.
AACSB


Wissenschaftsrat
In 2022, EBS Universität was reaccredited by Wissenschaftsrat, the German Council of Science and Humanities, for the next 5 years.

This academic seal of quality is awarded to non-governmental universities whose performance in teaching and research meets recognised scientific standards. The period of accreditation by the Wissenschaftsrat is for a maximum of ten years, depending on the outcome of the review process. The Wissenschaftsrat is one of Germany's most critical science policy advisory bodies and advises the federal and state governments on developing universities, science and research. In the multi-stage accreditation procedure, which includes the submission of a self-report by the university and a visit to the university by an external group of experts over several days, the university is evaluated in eight key areas. These include its academic quality in research and teaching, its structures and equipment, and its quality assurance and development.
Wissenschaftsrat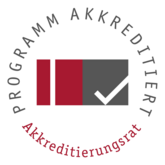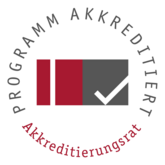 Stiftung Akkreditierungsrat
All study programmes at EBS Universität are accredited by the Accreditation Council and are reviewed regularly in cooperation with the accreditation agency FIBAA.

The superordinate Foundation Akkreditierungsrat is an association of the German federal states aiming for quality assurance in learning and teaching at German universities. Since 2018, following the conversion of the German accreditation process, the Akkreditierungsrat has focused on the decision of accreditations. These are based on reviews of the accreditation agencies on programme accreditations as well as system accreditations. Thus, the Akkreditierungsrat plays an essential role in the final evaluation of the respective study programme. The Accreditation Council only accepts expert reports from accreditation agencies that have the EQAR registration of the Accreditation Council. The degree programmes at EBS Universität have been assessed by FIBAA, which is notably recognised in business and economics.
Stiftung Akkreditierungsrat
Student counselling
Do you have questions about studying?
We will advise you personally on all questions relating to the degree programme, student finance and studying at EBS in general.
Counselling
Apply now