Tomorrow's elite will be different from today's: responsible, sustainable and innovative. It will be an elite that will make a difference in the world of tomorrow.
Who we are
Pioneer for practically relevant and international teaching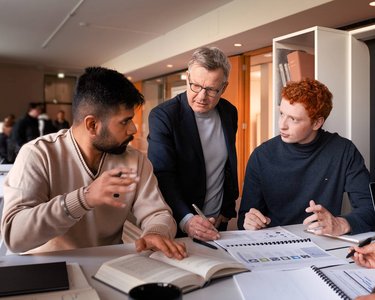 Prof. Klaus Evard founded EBS Universität (former European Business School). His vision:
It was my goal to offer an international education in close cooperation with corporate partners.
An approach that revolutionised the university landscape.
Today, EBS Universität consists of the Business School, Law School and Executive School. We offer a wide range of study programmes - from Bachelor's and First Law Degree to Master's, MBA, Executive MBA and continuing education programmes. Currently, 2,200 students from all over the world are studying on the campuses in Oestrich-Winkel (Business and Executive School) and Wiesbaden (Law School), 44 professors teach and conduct research, and more than 250 employees look after the institution and our students.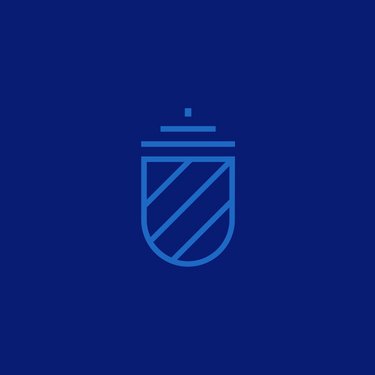 Vision and values
Knowledge without values has no value.
Why study economics today? Or law? Is it the money? Reputation? Power?
Our students see things differently.
The countless challenges in our society and our world call for a new leadership elite. An elite guided by values: by courage, responsibility, consideration and backbone.
EBS Universität
We teach the leaders of the future
We do this with state-of-the-art didactic methods, with a coaching and leadership hub dedicated to strengthening leadership skills and with our teaching approach of Challenge Based Learning - together with many partners from the field. This enables our students to bring out their best and equip themselves to change the world.
Rankings and Accreditations
Excellent quality
Independent institutions confirm the excellence of our teaching and research – all EBS Universität's study programmes are internationally recognised and accredited by the German Accreditation Council. In addition, EBS regularly achieves top ratings in renowned university rankings.
Rankings and Accreditations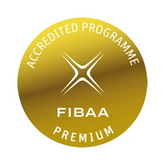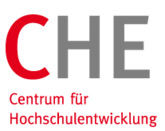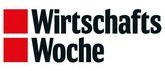 1971
oldest private business school in Germany
11
business languages taught by native speakers
2,200
students
>200
partner universities on all continents
>200
corporate partners
>10,000
alumni
Milestones
The history of EBS
---
1971
Foundation of the European Business School, the oldest private university for business administration in Germany, by Prof. Dr. Klaus Evard
1981
Foundation of the Business Administration Faculty Library
1987
First further education courses for managers
1989
State recognition as a university-level institution with university status
2004
Complete changeover to Bachelor's and Master's study programmes as the first academic university in Germany (Bologna)
2007
Start of the Master's programmes
2010
Foundation of the second faculty, EBS Law School
2011
Awarded university status and thus renamed EBS Universität for business and law
2014 & 2015
First-time placement in the global Financial Times Masters in Management ranking: No. 14 in 2014, No. 11 in 2015
2016
EBS Universität becomes part of SRH, the Heidelberg-based non-profit education and healthcare company
2020
EBS law students are the best law graduates in the State of Hesse for the fourth time in a row in the First Law Examination, over 60 % since its foundation
2021
Günther H. Oettinger takes office as President, Prof. Martin Boehm is appointed Rector. Together with the current Managing Director, Dr. Dorothée Hofer, they form the management team of EBS Universität.
Outlook
Continuation of the campus refurbishment in Oestrich-Winkel that has been underway since 2020: a car-free campus with innovative learning spaces including the latest technology, a new canteen and a fitness studio are to be built.
---
From foundation to date
Visionary by tradition
50 years ago, Prof. Dr. Klaus Evard had the vision to create a university offering international and high-quality education in close cooperation with corporate partners – and that vision still lives on today!
In the context of the 50th anniversary of EBS Universität, friends and acquaintances took the opportunity to say thank you and honour an outstanding personality.
University Management & Organisation
The powerful leadership trio shapes the future of EBS: Meet Günther H. Oettinger (President), Prof. Dr Martin Böhm (Rector) and Dr Dorothée Hofer (Managing Director).
More information
Our network
More than just a university. A lot more.
Only with the support of our alumni, and our partners in teaching, research and business are we able to prepare our students for the future in the best possible way.
More than 10,000 alumni, many of whom have long felt connected to their alma mater. 3,400 belong to the EBS Alumni e.V., an EBS shareholder.
We want to teach tomorrow's leaders. To this end, we cooperate closely with partners from the business community, because they know best what the current and future challenges are.
We offer our students international campus flair and the semester abroad is often an integral part of the study programme