back
Wall Street in Oestrich-Winkel
Master in Finance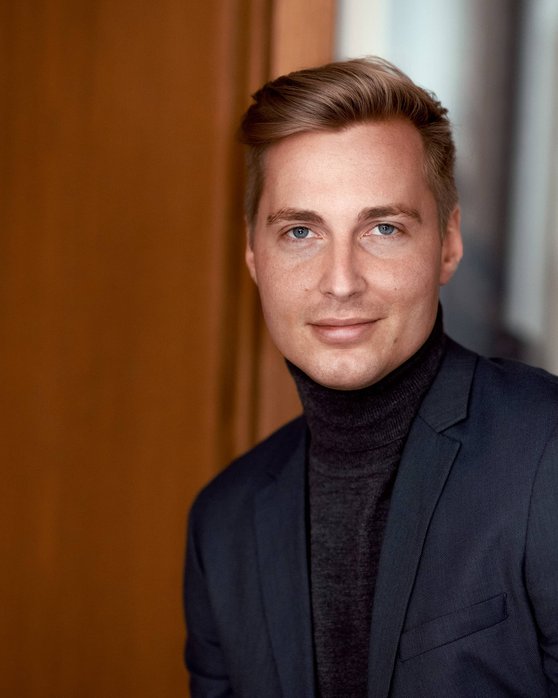 Become a leader in the German financial industry. Learn, not far from the German financial metropolis Frankfurt, with the latest didactic methods, in close cooperation with partners from the industry.
Application
FT Ranking: Top 25 Master
4 semester | 2 semester
Full-time
120 ECTS | 60 ECTS
33,780 € total | 27,830 € total
Spring and Fall Term
English
Spring Term to 22.01.2024
Fall Term to 26.08.2024
FT Ranking
Awarded by the Financial Times
The Master in Finance has an impressive second place in the renowned Financial Times Ranking in Germany and is among the top 25 Finance Masters worldwide. This confirms the excellence of the Master in Finance at EBS and underlines our commitment to providing our graduates with a successful career.
Our pledge
This makes the Master in Finance special
The financial industry is one of the most important sectors of the economy.
It is also an industry with a particular need for values and a responsibility towards people.
At EBS University, we offer you state-of-the-art teaching content, individual personal development and practical work with the big names from the finance industry.
So you are perfectly prepared for an exciting future.
---
Welcome to the EBS family.
The most important part of your studies is not only 'what', but especially 'with whom'. The EBS family is an exceptional community. International, inspiring, innovative. You are not studying with strangers but with friends, with like-minded people. We want to achieve remarkable things together. Our students organise congresses, cultural events or run their own real investment fund. Learn more about life on campus in our video.
Knowledge has no value without values.
We know just how important it is, especially in business management, to work with diverse stakeholders, i.e. other people, so that empathy and values make the decisive difference. They shape future leaders who drive things forward and engage others. We teach our values courage, responsibility, consideration and a strong backbone in our classes and our Coaching & Leadership Hub.
Challenge-based learning with state-of-the-art content:
Studying at EBS must keep up with the pace of the international financial markets. Blockchain, AI, Roboadvisory or FinTech are part of everyday life at EBS.
Already back in 2017, we implemented FinTech modules in the curriculum for the Master in Finance. EBS was one of the first universities in Europe to introduce Blockchain, Cryptography, Machine Learning (AI) as standard teaching content. Students design innovative machine learning models and develop their own blockchain projects.
A separate student-run finance initiative offers the opportunity to gain initial practical experience outside of the curriculum. Our students founded an investment fund which is unique at German universities. The fund is licensed and recognised by BaFin.
Practice partners participate in all study courses.
---
Contact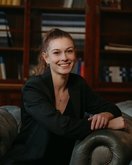 Sina Bräck
Student Recruitment Manager
Perspectives
Increase your own market value
Every university degree is an investment. Graduates of the Master in Finance programme can pursue a career as a manager in all areas of finance:

Investment banker, asset manager, CFO, financial analyst, auditor, private equity specialist, alternative investments and real estate finance manager, risk manager, or start your career at the German Central Bank or the ECB.
---
The safest bank: Our corporate partners
Since we were founded, intensive cooperation with companies has been central to our teaching. So the big names in this industry are frequent visitors. Together with our partners, you will learn to master practical tasks during your studies. Last but not least, you will make valuable contacts for your future.
Here are just a few of our corporate partners:
Allianz
Citi
Deka Invest
DWS
Goldman Sachs
JP Morgan
(Selection)
---
Success stories
Made by EBS
Our goal to impart knowledge and values has proved successful.
This is underpinned by a strong network of over 10,000 alumni who work in top positions. From Goldman Sachs, JP Morgan, Rothschild, Citi, UBS and many more. The alumni network is always there to support you during and after your studies. As you can see - we are a very big family.
Even we are always impressed by the successful career paths of our graduates:
Benjamin Bilske - Founder and CEO of NAGA Group AG
Dr. Wolfgang Fink – CEO of Goldman Sachs for Germany, Austria and Switzerland
Jan-Henrik Lafrentz - CFO of Man Truck
Marc-Aurel Boersch – CEO Nestlé Germany
Hubertus Mühlhäuser – CEO Pontem
Martin Krebs – CEO InG-DiBa
Prince Maximilian of Liechtenstein - CEO LGT Group
Stefan Jekel - Head of International Listings at New York Stock Exchange
Learn more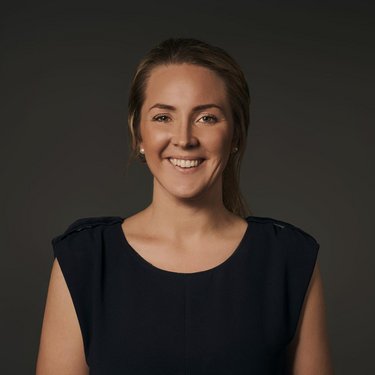 Jessica Holzbach, Co-founder & CCO of Penta (EBS Alumna)
I learned all the important professional basics at EBS. Also, how to deal with stress and a high level of pressure and demands. Working in departments and organizing congresses is perfect to learn how to organize and implement something in a short time.
Study programme structure
Master in Finance
The programme consists of four semesters and includes several cooperations with companies. You can organise the last two semesters according to your needs: either through a stay abroad at one of our approximately 200 partner universities, or an internship. The last part of the programme is intended for your final thesis.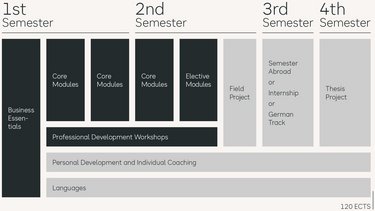 Study Content
This is what you learn in the Master in Finance
The Master in Finance programme teaches General Content, which helps you to place subject knowledge in a wider context, and then goes further and further in depth with Advanced Content to build expertise in the relevant subject area.
---
Core modules:
Financial Statement Analysis for Security Valuation
Fundamentals of Corporate Valuation
Empirical Corporate Finance
Applied Corporate Valuation
Financial Modeling
Empirical Finance
Elective modules:
Alternative Investments and Derivatives
Mega Projects – Finance, Risk & Society
Risk Management in Financial Institutions
Mergers & Acquisitions
Accounting for Merger & Acquisitions and IFRS
Economics of Financial Markets and Crises
Field project:
Wealth Creation through Active Asset Allocation
Applied Business Analytics Hackathon
Corporate Finance and Investment Banking
Professional Development Workshops:
Python
Statistics
Econometrics
Key Skills for a Modern Financial Professional
---
---
Every person is different. Numerous ways to do a Master's degree at EBS
We have designed the Master in Finance to be flexible, depending on your level of knowledge, skills and goals. Take the study path that best suits you and your circumstances:
Semester Abroad Track
The Semester Abroad Track comprises two semesters at EBS University, one semester at one of our 200 partner universities abroad and concludes with the thesis.
Accelerated Track
Accelerate your career. If you meet the relevant requirements (Bachelor degree with 240 ECTS) and have already gained experience abroad, you can shorten the master programme to 2 semesters.
Practice Track
You have already gained sufficient experience abroad and would now like to focus on practical experience? Then the Practice Track is perfect. This includes two semesters of study at EBS University, an intensive, long internship in the third semester and a final thesis.
German Track
An option developed explicitly for non-German-speaking students. In addition to the lectures, you will receive compulsory German lessons (Business and General) and will not go abroad in the third semester, but stay at EBS in Germany. This enables you to improve your prospects for a career in Germany. In the fourth semester, you complete your studies with your thesis.
Dual Degree
You can obtain another international degree (MBA or Master) in addition to your EBS degree. Extend your study abroad at one of our partner universities by one semester and receive a double degree. In this way, you gain more expertise in a broader international context. And you increase your global market value.
---
---
Challenged Based Learning
Experience top-class expert lectures and a strong practical orientation. In addition to interactive lectures, there is an emphasis on case studies and real-world projects, so the degree program reflects cutting-edge management practices. In addition, close collaboration with industry leaders and practitioners is encouraged to equip students with the skills, competencies and mindsets required in today's global economy.
---
---
Many possibilities. One language.
At EBS University you will study at an international level and in an international environment. That's why all lectures and events are, of course, held in English.

It could hardly be more international.
International professors and lecturers, study groups with high diversity or an integrated stay abroad are without question the best preparation for a career in international top management.
---
---
Get to know the lecturers: EBS University is one of the leading business universities in Germany, but we are not satisfied with that: our professors aim to make the Faculty of Business Administration, as a management-focused business school, a leader in Europe. In the Master's program, professors with many years of practical experience as well as internationally renowned researchers teach. They all work together to shape leaders for the future.
Our faculty is supported by members of the adjunct faculty. You will be taught by experts who hold top positions in business or are active in leading companies.
---
Contents and highlights
The Master briefly explained
Accreditations
Studying with distinction


AACSB accreditation
AACSB (Association to Advance Collegiate Schools of Business) is a global not-for-profit organisation that brings together educators, students and businesses to achieve a common goal: to educate the next generation of leaders. Since 1916, AACSB has stood for the highest standards of quality, providing quality assurance, business education information, and learning and development services worldwide.
AACSB


Wissenschaftsrat
In 2022, EBS Universität was reaccredited by Wissenschaftsrat, the German Council of Science and Humanities, for the next 5 years.

This academic seal of quality is awarded to non-governmental universities whose performance in teaching and research meets recognised scientific standards. The period of accreditation by the Wissenschaftsrat is for a maximum of ten years, depending on the outcome of the review process. The Wissenschaftsrat is one of Germany's most critical science policy advisory bodies and advises the federal and state governments on developing universities, science and research. In the multi-stage accreditation procedure, which includes the submission of a self-report by the university and a visit to the university by an external group of experts over several days, the university is evaluated in eight key areas. These include its academic quality in research and teaching, its structures and equipment, and its quality assurance and development.
Wissenschaftsrat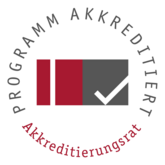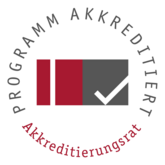 Stiftung Akkreditierungsrat
All study programmes at EBS Universität are accredited by the Accreditation Council and are reviewed regularly in cooperation with the accreditation agency FIBAA.

The superordinate Foundation Akkreditierungsrat is an association of the German federal states aiming for quality assurance in learning and teaching at German universities. Since 2018, following the conversion of the German accreditation process, the Akkreditierungsrat has focused on the decision of accreditations. These are based on reviews of the accreditation agencies on programme accreditations as well as system accreditations. Thus, the Akkreditierungsrat plays an essential role in the final evaluation of the respective study programme. The Accreditation Council only accepts expert reports from accreditation agencies that have the EQAR registration of the Accreditation Council. The degree programmes at EBS Universität have been assessed by FIBAA, which is notably recognised in business and economics.
Stiftung Akkreditierungsrat
Characteristics and skills
Your profile
The financial services industry is the heart of a modern economy and an extremely dynamic and exciting industry. The Master in Finance is the best preparation for your successful management career in the finance sector.
---
The financial world is looking for well-trained individuals with sound specialist knowledge and international experience. Strong analytical skills, willingness to take risks and presentation skills are just as important as courage, responsibility, backbone and empathy - in short, the ability to inspire and lead people.
---

Selection process
Admission requirements and application
The master's programme at EBS University trains future managers who shape and drive the economy. This process begins by finding the right people for our Master in Finance study programme.
---
EBS follows a holistic admission process, which means that the minimum scores are seen within the context of your overall profile, professional experience and background. Furthermore, EBS does not have application deadlines. However, early applications are always recommended, particularly for international candidates and those looking to receive financial aid. Start your application by submitting the following documents on our online application platform:
A bachelor's degree and transcripts in any field of study with at least 180 ECTS or an equivalent recognised qualification.
Candidates interested in the one-year (60 ECTS) Accelerated Track: bachelor's degree with at least 240 ECTS or an equivalent recognised qualification.
Candidates with 180 ECTS or 210 ECTS credits can be considered as long as they have a minimum of 12 or 6 months of postgraduate full-time working experience. This must be relevant to the intended master programme and needs to be completed by the time the programme starts at the latest.

English language certificate (TOEFL® iBT/MyBest TOEFL: minimum 95; IELTS: 7; Duolingo English Test: minimum 125 or an equivalent certificate).
Upon proof, if you have completed an undergraduate degree in English, are a native speaker, or have worked for at least 2 years in an English-speaking country, no certificate is required.
All candidates interested in the Semester Abroad Track of the programme need to present a valid TOEFL® or IELTS score due to regulations pertaining to our partner universities.

A valid GMAT, GRE, Business Admissions Test (BAT), EBSgrad Test, Common Admissions Test (CAT), or CFA Level 1 score.
For candidates interested in the Semester Abroad Track, CFA Level 1 unfortunately does not apply due to the regulations of our partner universities.
---
---
In the interview, we evaluate your motivation and social skills. The decision factors are performance and learning motivation, as well as communication skills and willingness to act in a socially responsible manner, in addition to your own initiative and drive.

After the selection interview, you can expect to hear back from us with a final decision within one week.
---
Tuition fees and funding
An investment in your future
We focus on the quality of teaching. EBS Universität stands for one of the best management education programmes in the entire German-speaking world. You need to plan the following investment for the Master in Finance at EBS:
Total tuition fees: 33,780 EUR
Accelerated Track option:
Total tuition fees: 27,830 EUR
We try to enable all excellent applicants to study - regardless of their economic situation. Your performance, motivation and personality are decisive here. There is a wide range of options for financing a study programme. In many cases, it makes sense to combine various options. Take a look at the possibilities of scholarships and student funding. Here, you can find out which option is best for you.
Student Financing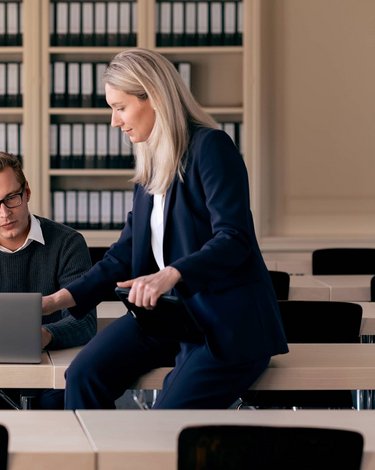 To the application
You have questions about the application process?
We will advise you personally on all questions relating to the study programme, student finance and studying at EBS in general.
Advisory issues
Apply now