back
The world is made of data. So is the future.
Master in Business Analytics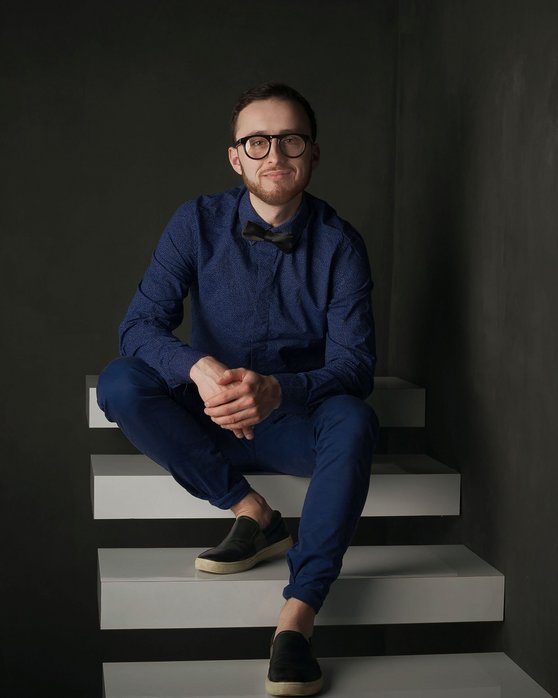 To understand the world, we need data. We need to observe, measure, and collect data points. That's how we learn. That's how we develop. But to stay ahead, we have to understand data and use it as a basis for shaping tomorrow's world.
Application
Opt. stay abroad
4 semester | 2 semester
Full-time
120 ECTS | 60 ECTS
27,420 € total | 23,060 € total
Fall Term
English
Our Promise
Big Data. Big Future.
Systematically collecting and analysing data is one thing. Turning it into exciting insights is quite another. The Business Analytics programme at EBS goes further still. Only if you truly understand data, derive clear guidance from it and possess the will to change the economy permanently can you make a positive difference in the world.
---
Data rules the world – help make sure it's used for positive change
The global volume of data is growing by 2.5 trillion bytes each day. Big Data is growing four times faster than the global economy. The analysis, evaluation, visualisation and management of data will shape the future, whichever economic field you're in. Data is a raw material that needs to be understood and fashioned by creative, innovative people. This is where our understanding fits in, because we don't just focus on the basics of data analysis, we focus on how data can be used in new ways. Because used correctly, data doesn't only change economic processes. It can lead to a better world.

Experience Challenge based Learning
Data is abstract. Working with it isn't. In our Business Analytics degree programme, you'll learn from day one how businesses approach data analysis and processing. Working with our partners from the business world, you'll gain an understanding into how projects are set up, implemented and communicated.

Leaders wanted.
We are convinced that strong personalities have a strong awareness of values. Values such as responsibility, a strong backbone, courage and consideration. Our accompanying coaching programmes support you in your personal development. In addition, working together in multinational teams during the study programme will make you fit for the future challenges in your job.

Welcome to the EBS family.
The most important part of your studies is not only 'what', but especially 'with whom'. The EBS family is an exceptional community. International, inspiring, innovative. You are not studying with strangers but with friends, with like-minded people. We want to achieve remarkable things together. Our students organise congresses, cultural events or run their own real investment fund. Learn more about life on campus in our video.
---
Contact
Justin Heinze
Student Recrutiment Manager
Characteristics and skills
Your profile
If you're the kind of person who thinks data and numbers aren't just abstract, but essential for understanding and developing the world, then this might just be perfect for you.
---
Quick to grasp complex topics
Keen to prepare complex material for others so they can understand it and use it to make correct business decisions
Perspective, oversight, foresight
Able to dive deep into data and, more importantly, extrapolate influential implications that make a clear contribution to business success
---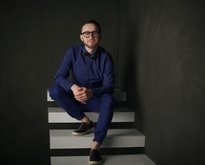 Selection process
Admission requirements and application
The Master's programme at EBS University trains leaders who help shape and drive the economy. This process already begins by finding the right personalities.
---
Start your application by submitting the following documents on our online application platform:
A bachelor's degree and transcripts in any field of study with at least 180 ECTS or an equivalent recognised qualification.
Candidates interested in the one-year (60 ECTS) Accelerated Track: bachelor's degree with at least 240 ECTS or an equivalent recognised qualification.
Candidates with 180 ECTS or 210 ECTS credits can be considered as long as they have a minimum of 12 or 6 months of postgraduate full-time working experience. This must be relevant to the intended master programme and needs to be completed by the time the programme starts at the latest.

English language certificate (TOEFL® iBT/MyBest TOEFL: minimum 95; IELTS: 7; Duolingo English Test: minimum 125 or an equivalent certificate).
Upon proof, if you have completed an undergraduate degree in English, are a native speaker, or have worked for at least 2 years in anEnglish-speaking country, no certificate is required.
All candidates interested in the Semester Abroad Track of the programme need to present a valid TOEFL® or IELTS score due to regulations pertaining to our partner universities.

A valid GMAT, GRE, Business Admissions Test (BAT), EBSgrad Test, or Common Admissions Test (CAT).
---
---
In the interview, we evaluate your motivation and social skills. The decision factors are performance and learning motivation, as well as communication skills and willingness to act in a socially responsible manner, in addition to your own initiative and drive.

After the selection interview, you can expect to hear back from us with a final decision within one week.
---
Tuition fees and funding
An investment in your future
We focus on the quality of teaching. EBS Universität stands for one of the best management education programmes in the entire German-speaking world. You need to plan the following investment for the Master in Business Analytics at EBS:
Total tuition fees: 27,420 EUR
Accelerated Track option:
Total tuition fees: 23,420 EUR
We try to enable all excellent applicants to study - regardless of their economic situation. Your performance, motivation and personality are decisive here. There is a wide range of options for financing a study programme. In many cases, it makes sense to combine various options. Take a look at the possibilities of scholarships and student funding. Here, you can find out which option is best for you.
Student Financing
Campus Impressions
Experience our campus
To the application
You have questions about the application process?
We will advise you personally on all questions relating to the study programme, student finance and studying at EBS in general.
Advisory issues
Apply now