back
The world is made of data. So is the future.
Master in Business Analytics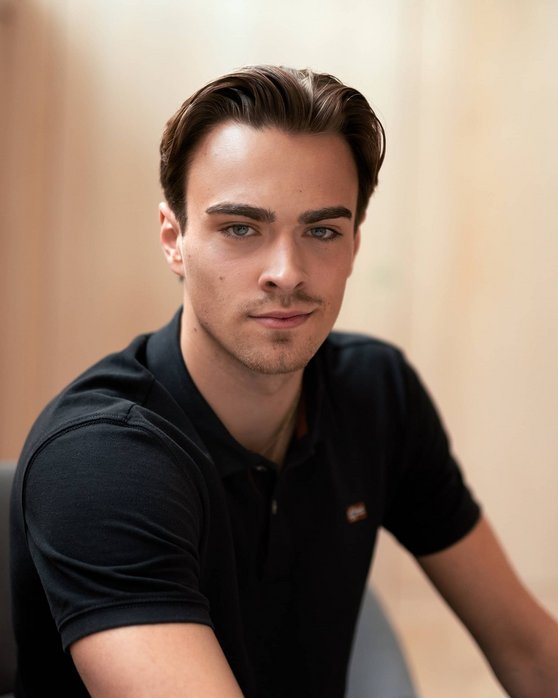 To understand the world, we need data. We need to observe, measure, and collect data points. That's how we learn. That's how we develop. But to stay ahead, we have to understand data and use it as a basis for shaping tomorrow's world.
Application
4 semester | 2 semester
120 ECTS | 60 ECTS
27,420 € total | 23,060 € total
Full-time
Fall Term
English
Opt. stay abroad
Our Promise
Big Data. Big Future.
Systematically collecting and analysing data is one thing. Turning it into exciting insights is quite another. The Business Analytics programme at EBS goes further still. Only if you truly understand data, derive clear guidance from it and possess the will to change the economy permanently can you make a positive difference in the world.
---
Data rules the world – help make sure it's used for positive change
The global volume of data is growing by 2.5 trillion bytes each day. Big Data is growing four times faster than the global economy. The analysis, evaluation, visualisation and management of data will shape the future, whichever economic field you're in. Data is a raw material that needs to be understood and fashioned by creative, innovative people. This is where our understanding fits in, because we don't just focus on the basics of data analysis, we focus on how data can be used in new ways. Because used correctly, data doesn't only change economic processes. It can lead to a better world.

Experience Challenge based Learning
Data is abstract. Working with it isn't. In our Business Analytics degree programme, you'll learn from day one how businesses approach data analysis and processing. Working with our partners from the business world, you'll gain an understanding into how projects are set up, implemented and communicated.

Leaders wanted.
We are convinced that strong personalities have a strong awareness of values. Values such as responsibility, a strong backbone, courage and consideration. Our accompanying coaching programmes support you in your personal development. In addition, working together in multinational teams during the study programme will make you fit for the future challenges in your job.

Welcome to the EBS family.
The most important part of your studies is not only 'what', but especially 'with whom'. The EBS family is an exceptional community. International, inspiring, innovative. You are not studying with strangers but with friends, with like-minded people. We want to achieve remarkable things together. Our students organise congresses, cultural events or run their own real investment fund.

Learn more highlights in our video
---
Contact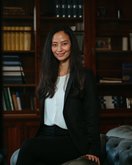 Harshita Anindya Werneke
Student Recruitment Manager
Outlook
The first step into a successful future
Data expertise is becoming increasing important in every economic sector, business and department. There are two main paths open to graduates of this course at EBS:
Joining a company (e.g. industry/banking) as a business analyst or data analyst
Become a consultant in a first or second tier consulting firm. We work closely with partners such as KPMG, EY and PWC.
Examples of concrete career prospects are Data Analyst, Data Consultant, Management Consultant, Data Scientist and Quantitative Financial Analyst ("Quant").
Corporate partners
---
Since we were founded, intensive cooperation with companies has been central to our teaching. So the big names in this industry are frequent visitors. Together with our partners, you will learn to master practical tasks during your studies. Last but not least, you will make valuable contacts for your future.
---
Success stories
Made by EBS
Our goal to impart knowledge and values has proved successful.

This is underpinned by a strong network of over 10,000 alumni who work in top positions - from KPMG, PWC, Roland Berger to BCG and many more. The alumni association is always there to support you during and after your studies. As you can see - we are a huge family.
Learn more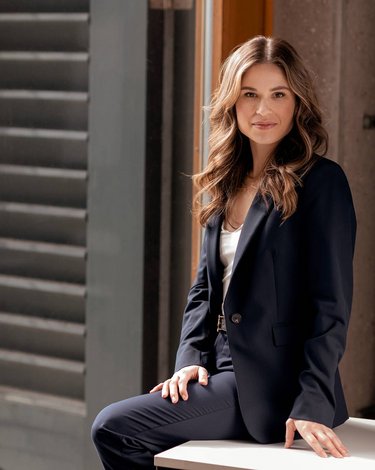 Study programme structure
Master in Business Analytics (MSc)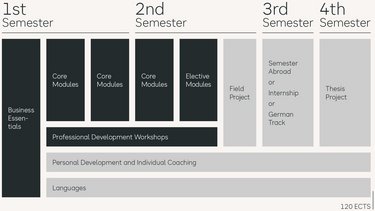 Study Content
This is what you learn in the Master in Business Analytics
The Master in Business Analytics programme is divided into different stages. At the beginning of the programme, we prepare you for your future research work and support you in your further development of your leadership skills. Building on this, you will deal with the essential issues of your field, consolidate newly acquired knowledge and grow as a leader.
---
Core modules:
Data Visualization and Management Systems
Data Visualization
Data Structures and Database Management
Advanced Statistics
Machine Learning
Introduction to Machine Learning
Advanced Machine Learning Techniques
Natural Language Processing for Business Applications
Text Mining
Natural Language Processing
Field project:
Wealth Creation through Active Asset Allocation
Applied Business Analytics Hackathon
Corporate Finance and Investment Banking
Professional development workshops:
Python
Statistics
Econometrics
Key Skills For a Modern Financial Professionals
Elective modules:
Strategic Management
Managerial Accounting, Finance & Economics
Managing People, Operations & Society
Marketing Essentials
Marketing Operations
Marketing Implementation
---
---
Every person is different. Numerous ways to do a Master's degree at EBS.
We have designed the EBS master programmes to be flexible, depending on your level of knowledge, skills and goals. Take the study path that best suits you and your circumstances:
Semester Abroad Track
The Semester Abroad Track comprises two semesters at EBS University, one semester at one of our partner universities abroad and concludes with the thesis.
Practice Track
Have you already gained sufficient experience abroad and would now like to focus on practical experience? Then the Practice Track is
perfect for you. This includes two semesters of study at EBS University, an intensive, long internship in the third semester and a final thesis.
German Track
An option developed explicitly for non-German-speaking students. In addition to the lectures, you will receive compulsory German lessons (Business and General) and will not go abroad in the third semester, but stay at EBS in Germany. This enables you to improve your prospects for a career in Germany. In the fourth semester, you complete your studies with your thesis.
Accelerated Track (prerequisite: Bachelor degree with 240 ECTS)
Accelerate your career. If you meet the relevant requirements, you can shorten the master programme to two semesters.
Dual Degree
You can obtain another international degree (MBA or Master) in addition to your EBS degree. Extend your study abroad at one of our partner universities by one semester and receive a double degree. In this way, you gain more expertise in a broader international context. And you increase your global market value.
---
---
Challenge-based learning is on the agenda in the Master in Business Analytics. We go on excursions with partners from the field, work on case studies, attend expert workshops and discuss in top-class guest lectures.
---
---
Many possibilities. One language.
At EBS University you will study at an international level and in an international environment. That's why all lectures and events are, of course, held in English.

It could hardly be more international.
International professors and lecturers, study groups with high diversity or an integrated stay abroad are without question the best preparation for a career in international top management.
---
---
Get to know the lecturers: EBS University is one of the leading business universities in Germany, but we are not satisfied with that: our professors aim to make the Faculty of Business Administration as a management-focused business school, a leader in Europe. In the Master's program, professors with many years of practical experience as well as internationally renowned researchers teach. They all work together to shape leaders for the future.
Our faculty is supported by members of the adjunct faculty. You will be taught by experts who hold top positions in business or are active in leading companies.
Our lecturers
---
Contents and highlights
The Master briefly explained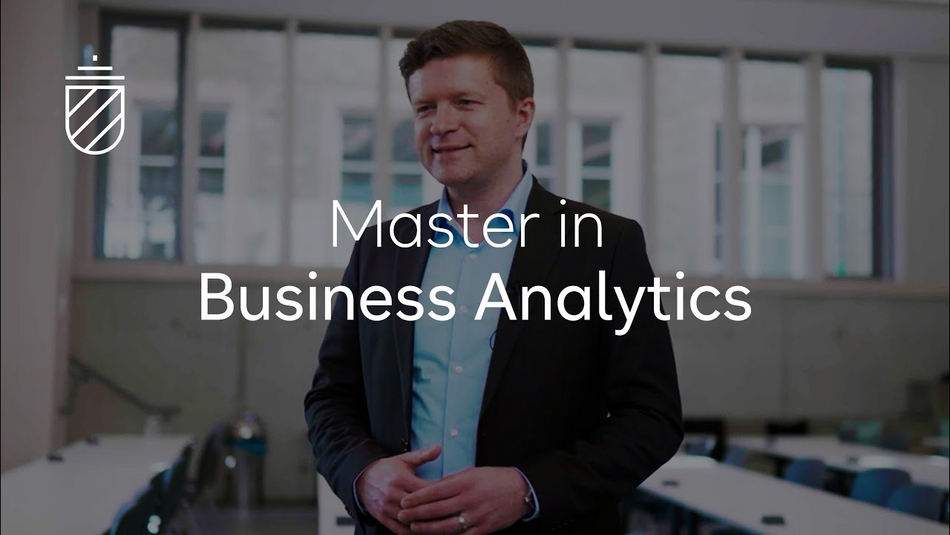 Accreditations
Studying with distinction


AACSB accreditation
AACSB (Association to Advance Collegiate Schools of Business) is a global not-for-profit organisation that brings together educators, students and businesses to achieve a common goal: to educate the next generation of leaders. Since 1916, AACSB has stood for the highest standards of quality, providing quality assurance, business education information, and learning and development services worldwide.
AACSB


Wissenschaftsrat
In 2022, EBS Universität was reaccredited by Wissenschaftsrat, the German Council of Science and Humanities, for the next 5 years.

This academic seal of quality is awarded to non-governmental universities whose performance in teaching and research meets recognised scientific standards. The period of accreditation by the Wissenschaftsrat is for a maximum of ten years, depending on the outcome of the review process. The Wissenschaftsrat is one of Germany's most critical science policy advisory bodies and advises the federal and state governments on developing universities, science and research. In the multi-stage accreditation procedure, which includes the submission of a self-report by the university and a visit to the university by an external group of experts over several days, the university is evaluated in eight key areas. These include its academic quality in research and teaching, its structures and equipment, and its quality assurance and development.
Wissenschaftsrat
Characteristics and skills
Your profile
If you're the kind of person who thinks data and numbers aren't just abstract, but essential for understanding and developing the world, then this might just be perfect for you.
---
Quick to grasp complex topics
Keen to prepare complex material for others so they can understand it and use it to make correct business decisions
Perspective, oversight, foresight
Able to dive deep into data and, more importantly, extrapolate influential implications that make a clear contribution to business success
---
Selection process
Admission requirements and application
The Master's programme at EBS University trains leaders who help shape and drive the economy. This process already begins by finding the right personalities.
---
Start your application by submitting the following documents on our online application platform:
A bachelor's degree and transcripts in any field of study with at least 180 ECTS or an equivalent recognised qualification.
Candidates interested in the one-year (60 ECTS) Accelerated Track: bachelor's degree with at least 240 ECTS or an equivalent recognised qualification.
Candidates with 180 ECTS or 210 ECTS credits can be considered as long as they have a minimum of 12 or 6 months of postgraduate full-time working experience. This must be relevant to the intended master programme and needs to be completed by the time the programme starts at the latest.

English language certificate (TOEFL® iBT/MyBest TOEFL: minimum 95; IELTS: 7; Duolingo English Test: minimum 125 or an equivalent certificate).
Upon proof, if you have completed an undergraduate degree in English, are a native speaker, or have worked for at least 2 years in anEnglish-speaking country, no certificate is required.
All candidates interested in the Semester Abroad Track of the programme need to present a valid TOEFL® or IELTS score due to regulations pertaining to our partner universities.

A valid GMAT (either classic or new Focus edition - scores will be based on GMAC's percentile tables), GRE, Business Admissions Test (BAT), EBSgrad Test, Common Admissions Test (CAT).
---
---
In the interview, we evaluate your motivation and social skills. The decision factors are performance and learning motivation, as well as communication skills and willingness to act in a socially responsible manner, in addition to your own initiative and drive.

After the selection interview, you can expect to hear back from us with a final decision within one week.
---
Tuition fees and funding
An investment in your future
We focus on the quality of teaching. EBS Universität stands for one of the best management education programmes in the entire German-speaking world. You need to plan the following investment for the Master in Business Analytics at EBS:
Total tuition fees: 27,420 EUR
Accelerated Track option:
Total tuition fees: 23,420 EUR
We try to enable all excellent applicants to study - regardless of their economic situation. Your performance, motivation and personality are decisive here. There is a wide range of options for financing a study programme. In many cases, it makes sense to combine various options. Take a look at the possibilities of scholarships and student funding. Here, you can find out which option is best for you.
Student Financing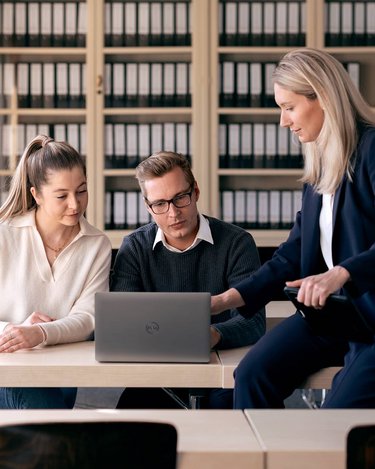 Campus Impressions
Experience our campus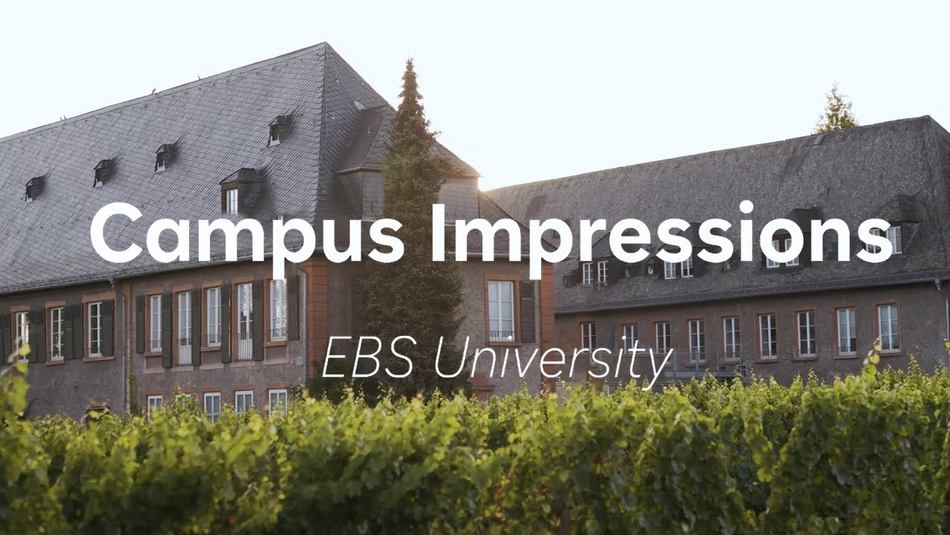 To the application
You have questions about the application process?
We will advise you personally on all questions relating to the study programme, student finance and studying at EBS in general.
Advisory issues
Apply now