Change the world. In Oestrich-Winkel.
With a predicate rate of more than 60 percent, EBS Universität is in the lead in Germany. The reason for this success: we are bold in breaking new ground and stringently pursuing our goals. Thus, we have revolutionised law studies in Germany with a new didactic concept and have been working side by side with renowned national and international law firm partners since our foundation. You define the requirements for young professionals, we develop the academic answers.
We achieve this by consistently interlocking legal and business management topics. Because we know: This helps our lawyers to make decisive progress in the business world. This is how we offer the best career prospects.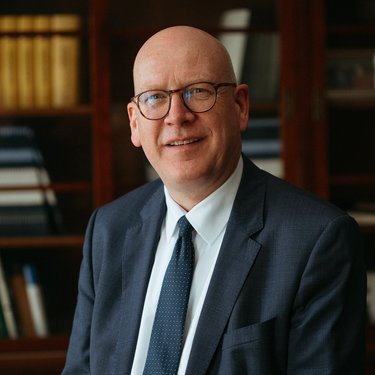 Professor Ulrich Segna, Dean of EBS Law School
We aim to train the top lawyers of the future. Excellent exam results are essential for this. At the same time, we know how important it is to strengthen the personality in order to be able to surpass oneself.
Empowerment. Made by EBS.
Our programmes at a glance.
Challenge Based Learning
Pioneering: Revolution of Law Studies.
The lectures are grouped into 5-week blocks. The contents of different subject areas are not taught in parallel during this time, but one after the other.
The benefit: clear focus and the opportunity to delve deeper into the subject matter. For you, this means learning in a structured way and anchoring what you have learned in the long term.
There will be an examination at the end of each block, giving you clear performance feedback every 5 weeks.
Law School Clinic and examination preparatory sessions are an integral part of the study programmes.
Law School Teaching Staff
Great people for great teaching.
Meet our staff
Our partner network
Achieving more together.
Since the Law School was founded, we have worked closely with top-class partners in practice. Whether in teaching on real case studies or field studies or in joint research projects. In this way, we ensure that our students' education is best tailored to the future lawyers' requirements profile.
4 years
Hesse's best law graduates
> 60 %
predicate quota
Accredited
FIBAA Premium