back
Career Planning already during your studies: We will support you
The Career Services Center of EBS Universität is the interface between the university, its students and the business world.
Career Services Center
Career planning tailored to your needs
We help you to get in touch with our extensive network through professional preparation, individual counselling, and various opportunities, thereby enabling you to take your first successful steps in the world of work.
---
With a degree programme at EBS Universität, we continue or complete your formal education, which began with attendance at primary school and led to the acquisition of the university entrance qualification. Afterwards, the question arises in which company and position you will start your first job, or whether you would even like to step towards self-employment.
We are committed to empowering you to make a successful start your career successfully – to find the "right" position for you. "Right" refers to factual aspects, such as the right skills and experience for a job, the right amount of working hours, the right place to work and the proper payment. But it also includes "soft" factors, such as a fulfilling position, where you can not only be successful but where you feel like a member of a team. Ultimately, "right" means everything you look forward to every morning when you get up and prepare for work.
---
---
Explore yourself
First, we empower you to conduct a qualified self-assessment. Together with us, you will find out which professional position and industries or companies might suit you. For this purpose, we mainly offer personal interviews with experienced professionals:
Career coaching
The aim is for you to get to know yourself in the best possible way, i.e., identifying your strengths and weaknesses, desires, interests, values, and skills.
Career counselling
The focus is on professional issues such as: Do I have a chance of getting a specific job with my qualifications? What could my application strategy be? How do I get access to my desired companies?
Expand your capabilities
Phase 2 focuses on developing vocationally relevant key competencies, typically in organised workshops or seminars. Key competencies are understood to be abilities beyond the specialist competencies taught in lectures, i.e. specialised knowledge, scientific methods and subject-specific theoretical understanding. These include, for example:
Social competence
e.g., Small Talks – The great art of small talk
Self-organisation competence
e.g., How do I manage to be as prepared as possible for the examination date?
Build your network
To increase the likelihood that you will receive an interview invitation or even a job offer in response to an application, we organise various platforms in phase 3 that allow you to find out about potential employers and meet recruiters from relevant sectors. These include company presentations and workshops, as well as special events with EBS graduates.
Get your job
In the final step, the focus is on preparing and carrying out the actual application process. We will support you in revising your application documents and preparing you for your interview with the company. In addition, you will receive exclusive access to potential employers at career fairs, and specific job offers on the EBS job portal.
If you consider starting a business, you can get advice at the Gründungsfabrik Rheingau, a joint project of EBS Universität and Geisenheim University of Applied Sciences.
---
---
By taking advantage of our services, you will save time, be more effective in your job search and ultimately increase your competitiveness in the world of work.
The advantages at a glance:
Access to high-quality job-related information via the EBS Career Compass, the online career platform of the CSC
Access to specially trained advisers who provide objective support on career-related issues
Access to specific knowledge about employers and career-related trends
acquisition of career-related skills not covered by the curriculum
Direct access to well-known and attractive employers and the EBS Alumni association
---
FAQ
Get to know the Career Services Center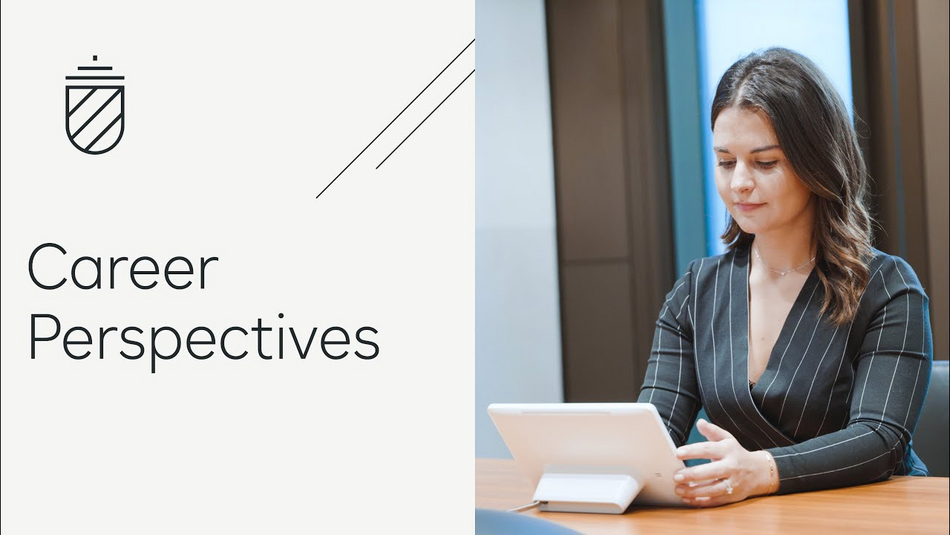 Universum CareerTest
Your career opportunities are awarded
EBS Universität was awarded the following certificates in Universum's CareerTest in 2023, as in previous years:
Ourtstanding Employability: Presented in recognition of the extraordinary commitment EBS has demonstrated to its students in focusing on providing opportunities and resources to support student employability.
Outstanding Institutional Offering: Presented in recognition of the extraordinary commitment EBS has demonstrated to its students in providing high quality institutional offerings and resources.
Universum is the best-known market research institute for employer branding. In annual analyses, it also collects data on student satisfaction , value attitudes and university recognition. The certificates attest to how happy EBS Universität is with the services we offer in general and the support we provide for the best possible employability. Out of 2500+ Universities only 170 received one or more certificates, based on student satisfaction, employment support and brand reputation surveys.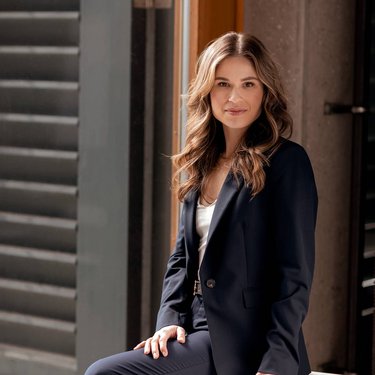 SUCCESS STORIES
Made by EBS
EBS University's outstanding teaching and network are reflected in the careers of our graduates. For many of our alumni, their career is going straight up - whether through holding a leadership position or as an entrepreneur, they all have a common goal in mind: they want to change the world sustainably!
EBS Success Stories
Contact
We are here for you
Career Services Center