back
Do it better
MBA, full-time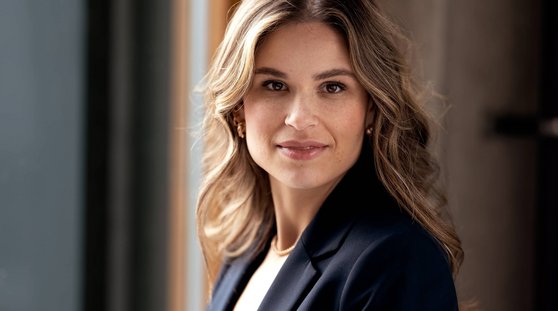 The EBS MBA stands for academic excellence, internationality, practical relevance and targeted personal development. Get the upgrade from the boss to a real leader.
Application
3 semester | 4 semester
Full-time
90 ECTS | 120 ECTS
35,480 € total | 46,140 € total
Spring and Fall Term
English
Spring Term to 22.01.2024
Fall Term to 26.08.2024
Our pledge
Managers become leaders
Who will make a difference in the economy and the world in the future? The professionally proficient? The diligent? Or those people with personality?
At EBS, we attach significant importance to giving our students an all-embracing education, with innovative learning methods, coaching and teaching values unparalleled in the German university landscape.
---
From theory to practice. And back.
Our didactic method of challenge-based learning is simple: right from the start of your study programme, you work together with our corporate partner companies. You start with an onboarding project, a social impact challenge, in which you work with a corporate partner to address challenges with the necessary foresight. At the end of the week, you compete in your teams and present your work.

A strong community. Networking among each other and with partners.
Small class sizes mean you learn with and from each other right from the start. Together you go on field trips to well-known companies and experience high-profile leadership talks. Extracurricular activities and cultural events also offer the opportunity to network and make friends outside of your studies.

Don't leave your career to chance, leave it to our Career Services Center.
Here, we work together with a large number of employers from the business community. This includes fireside chats with potential employers, career fairs and individual consulting, training the relevant talent sets and mentorship.
To the Career Services Center

Make more of yourself. A lot more.
We know that knowledge alone does not count in leadership positions, so we focus on further developing your skills as a leader with our experienced Coaching and Leadership Hub. Personal development and individual career coaching are an integral part of the curriculum. Becuase only those who inspire others can make a difference in the world.
To the Coaching and Leadership Hub
---
Contact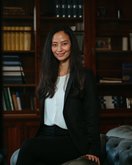 Harshita Anindya Werneke
Student Recruitment Manager
Perspectives
The first step towards a successful future
Our MBA students excel in diversity and assume leadership positions in various fields after graduation. Be it IT, consulting, engineering or founding start-ups.
EBS graduates join renowned companies such as McKinsey, BCG, Roland Berger, Accenture, KPMG, Deloitte, PWC, LinkedIn, EY, Kap Gemini, Ernst and Young and Mercedes Trucks.
---
Success with more than 200 partners.
More than 200 corporate partners support and accompany students during their time at EBS University. These include many well-known DAX-listed corporations, owners of medium-sized companies, NGOs and business law firms. With the help of our partners, we provide an ideal mix of theory and practice.
Corporate partners
---
Success stories
Made by EBS
Our claim to impart knowledge and values has proved successful.
This is underpinned by a strong network of over 10,000 alumni, many of whom work in top business positions. With more than 3,400 members, our Alumni Association is always there to support you during and after your studies. As you can see - we are a very big family.
Learn more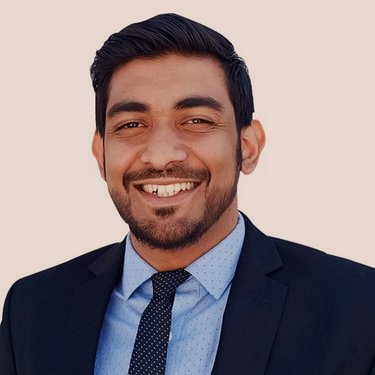 Ralston Lobo, Brand Specialist at Amazon (EBS Alumnus)
The EBS full-time MBA offered me extensive practical experience working with my fellow students. The diversity in terms of knowledge, cultures and personal background, helped me a lot to develop as a personality.
Study programme structure
Master of Business Administration (MBA)
A unique start to your studies.
Jump straight in at the deep end with the Social Impact Challenge during the MBA Onboarding Week. You will work on a real-life case study for a local company with your fellow students. At the end of the week, you compete in your teams and present your work.
One study programme, three options
MBA: 3-semester study programme that prepares you with in-depth business administration know-how, leadership skills, as well as intercultural experience for an executive position.
MBAplus: the 4-semester study programme allows you to specialise in your chosen field and opens up excellent chances in the German job market. These offer specialisation options in real estate, marketing, finance and business analytics. Alternatively, the third semester can also be spent abroad (learn more in this video)at one of our 200 partner universities, to enhance your intercultural skills.
MBA Dual Degree: the challenging 5-semester study programme that enables you to obtain an additional international degree, such as an MBA or a specialised Master's degree. Extend your studies and gain experience in an international context, providing you with a broader range of career prospects in the global job market.
Study Content
This is what you learn in the full-time MBA
The full-time MBA emphasizes business analytics, business activity, business innovation, as well as language skills.
---
EBS prepares you for the next step in your career. Managerial labor market trends including skill and competency needs of businesses are analyzed including state-of-the-art techniques of talent selection & development. Professional coaches support each student in the alignment of career goals to personal strengths. Personal branding and interviews skills are trained with HR professionals individually. MBA leadership talks, company visits, and field trips nurture the self-esteem experience.
---
---
You understand to reflect on your leadership identities and begin to develop your own personal development plan on the journey to becoming an effective leader. This is undermined by the theoretical and behavioural foundations of leading individuals, teams and organisations. You will be able to critically assess and respond to different managerial and leadership dilemmas and prioritize stakeholder demands and needs. Key theories related to managing diversity and ethics and sustainability are developed and how those can be implemented.
---
---
Digitisation, mechanisation and globalisation are driving disruptive change in business and society. Of course, topics such as Big Data, Business Analytics and Performance Management play a crucial role in the EBS full-time MBA programme. In this field of study you learn not only the key tools and methods of data analysis but also, based on the findings, how to make the right decisions and identify new business opportunities.
---
---
In-depth knowledge in Strategic Management, Operations, Supply Chain Management and Marketing are essential to successfully plan and operate corporate processes. We provide you with modern methods and tools to align your actions with long-term success. Simulations and business games complement the theoretical basics in these study modules.
---
---
We provide you with optimum preparation for increasingly unpredictable developments. What sounds like a contradiction is part of the programme: The MBA programme teaches you how to react flexibly to incalculable factors and use them for your entrepreneurial purposes. You will learn to design, pursue, and continuously improve future strategies. You assimilate, including in a business field study, how tomorrow's business models must be thought through and developed. And you identify how established businesses can remain successful in fast-changing times.
---
---
We offer German, Chinese, English, French and Spanish language courses. You take a very close look at the respective everyday and professional worlds, acquire business-fluent language skills and learn about cultural characteristics. The courses can be taken parallel to your actual studies and serve as a basic door opener to the desired job market.
---
Accreditations
Studying with distinction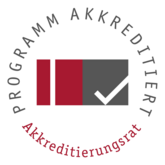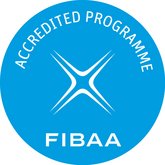 Characteristics and skills
Your profile
There is less and less time to gain and broaden experience and to grow into new positions. Therefore, an MBA study programme best complements an existing degree with work experience. This will further develop your leadership skills and consolidate your expertise.
---
The EBS Master in Business Administration (MBA) is a challenging study programme. Your further career will be, too. Therefore, it is particularly important to ask yourself the following questions:
Are you disciplined?
Do you have stamina?
Do you stand up for your convictions?
Are you an analytical thinker?
Are you flexible and open-minded?
Are you an empathetic person?
Do you love working with other people, both nationally and internationally?
Can you engage (inspire) others?
What you need for your future must be a part of you now. With our support, you can and will then make the most of yourself. With the EBS MBA, you will not only be provided with all the important basics of business administration but will also be specifically prepared for leadership tasks in senior management.
---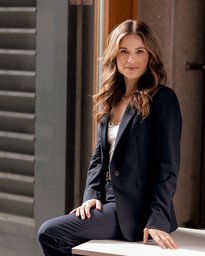 Selection process
Admission requirements and application
The MBA programme at EBS Universität trains managers who help shape and drive the economy. This process starts with selecting the right individuals for our management studies.
---
EBS follows a holistic admission process, which means that the minimum scores are seen within the context of your overall profile, professional experience and background. Furthermore, EBS does not have application deadlines. However, early applications are always recommended, particularly for international candidates and those looking to receive financial aid. Start your application by submitting the following documents on our online application platform:
A bachelor's degree and transcripts in any field of study with at least 180 ECTS or equivalent recognised qualification

Proof of at least 2 years of postgraduate full-time working experience

English language certificate (TOEFL® iBT/MyBest TOEFL: minimum 95; IELTS: 7; Duolingo English Test: minimum 125 or an equivalent certificate).
Upon proof, if you have completed an undergraduate degree in English, are a native speaker, or have worked for at least 2 years in an English-speaking country, no certificate is required.
Please note that due to the regulations of our partner universities, all candidates who are interested in studying abroad as part of their programme (MBAplus | MBA Dual Degree) need to present a valid TOEFL® or IELTS score.

A valid GMAT, GRE, Business Admissions Test (BAT), EBSgrad Test, or Common Admissions Test (CAT)
---
---
In the interview, we evaluate your motivation and social skills. The decision factors are performance and learning motivation, as well as communication skills and willingness to act in a socially responsible manner, in addition to your own initiative and drive.

After the selection interview, you can expect to hear back from us with a final decision within one week.
---
Tuition fees and funding
An investment in your future
We focus on the quality of teaching. EBS Universität stands for one of the best management education programmes in the entire German-speaking world. You need to plan the following investment for the Master in Management at EBS:
Total tuition fees: 35,480 Euro
Option MBAplus:
Total tuition fees: 46,140 Euro
We try to enable all excellent applicants to study - regardless of their economic situation. Your performance, motivation and personality are decisive here. There is a wide range of options for financing a study programme. In many cases, it makes sense to combine various options. Take a look at the possibilities of scholarships and student funding. Here, you can find out which option is best for you.
Student Financing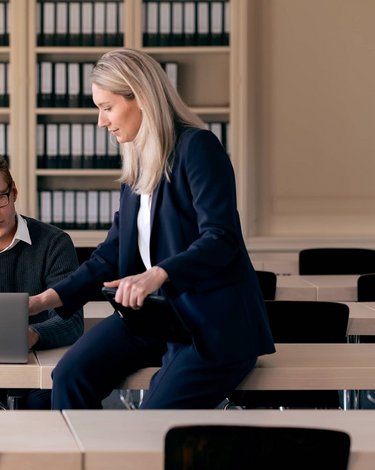 To the application
You have questions about the application process?
We will advise you personally on all questions relating to the study programme, student finance and studying at EBS in general.
Advisory issues
Apply now