back
Data-Driven Business Models: Joint Report by EBS Universität and PWC
02.06.2023
In collaboration with PWC Germany, EBS Professor Tobias Gutmann publishes a report on "Data-Driven Business Models."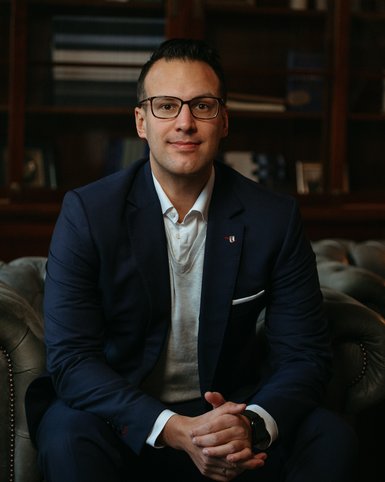 In almost every company, there is a discussion about whether data can serve as a potential foundation for unlocking new business fields and associated sources of revenue. Many managers and entrepreneurs in Germany are faced with the question of what this means for their own company based on experiences and examples from successful data-driven companies and startups, particularly from the USA.
However, the transition to a data-driven company places high demands on organizations, is complex, and can overwhelm management, organization, and individual employees. With the increasing availability of large amounts of data, computing power, and improved analytical methods, companies can align their business more strongly with data. This presents both challenges and opportunities. On the one hand, there are challenges related to data and digital competence. While companies are collecting more and more data, they often need to learn how to use it meaningfully. Furthermore, due to the shortage of skilled workers in Germany, more skills, knowledge, and capacity are often needed. In the course of digital transformation, cybersecurity also plays an important role.
On the other hand, data-driven business models offer promising opportunities due to their high scalability potential and the possibility of monetization. Companies can improve their products, services, and processes through the use of data and unlock new synergies and business fields by combining different "ways to play." Furthermore, they can gain valuable insights through data analysis and thus gain a competitive advantage.
In their report, Tobias Gutmann and PWC recommend six steps for implementing a data-driven business model for companies:
Assessment of maturity level
Analysis of the ecosystem
Identification and evaluation of use cases
Definition of the business model
Prototype creation and piloting of the proof-of-concept
Scaling as a serial product
You can download the report through this link.