back
Accreditation, Quality Management and Rankings
EBS Universität for business and law is one of the oldest privately run universities in Germany. EBS Universität graduates occupy top positions all over the world.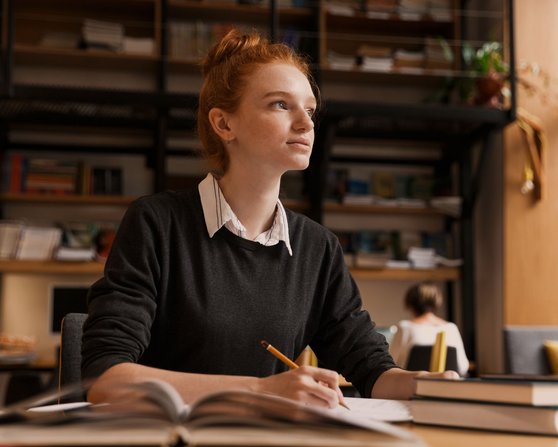 In the pursuit of excellence in teaching and research, accreditations and rankings play an important role – they complement the internal instruments of our quality management. The quality of our study programmes and the institution as a whole is regularly reviewed and confirmed by independent national and international institutions.
Our Accreditations
EBS Universität and its study programmes are audited and accredited by national and international accreditation agencies focusing on the offered subject areas.
By clicking on the logos of the institutes, you will get further information.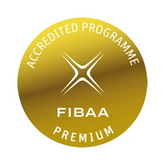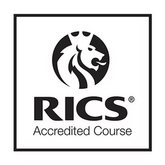 Quality Management at EBS Universität
Consistent quality orientation is a requirement for national and international accreditations and for maintaining the status of a research-active and internationally recognized university. Quality is a vague concept, and the production must be realized through transparent rules, planning and practical measures according to a defined quality model. In the end, the success of students and graduates will be the most critical evidence of quality. Therefore, their success (or failure) are the most important KPIs of the quality management system.
---
In academia, faculty development plays a crucial role in quality management by enforcing high standards for selecting faculty members and creating tools for scientific, pedagogical, and personal growth. Research-active lecturers can present and discuss the current state of knowledge in class. Quality management supports the faculties and their members in documenting and maintaining their academic competence base, setting incentives for individual development and balancing teaching obligations and research expectations.
Quality management contributes data for the individual development of faculty members, used for the annual leadership and development talks with the Dean. It allows the assessment of the performance in the previous period and operates as a basis for the target agreement in the following year. In addition to the intrinsic research motivation of faculty members, which is naturally assumed, incentives are set in monetary bonuses or research funds or through a temporary reduction in teaching loads.
---
---
As a critical element of quality management, programme development ensures that the programmes meet national regulations and international higher education standards. They are designed and periodically reviewed through systematic processes to achieve learning objectives relevant to students and their future career or academic prospects. Following a competence-based approach, EBS Business School has introduced "Assurance of Learning" (AoL) to monitor learning outcomes.
Likewise, EBS Law School follows a competence-based approach that includes the module descriptions' intended learning outcomes. We ensure the orientation of the annual review of the programme quality towards the overarching competence goal of preparing for the First Law Examination and is based, among other things, on the grade statistics and results from the course evaluations.
During the annual Continuous Improvement Talks, the Academic Directors and Programme Managers analyze and discuss together with participating faculty members the data collected by the Quality Management department and identify areas for improvement concerned. At the meetings, we develop packages of measures to improve the learning outcomes of the programmes. Based on the AoL results, deficits could be made visible and initiate modifications in the curriculum or learning processes.
With the Major Programme Review, a fundamental process for the medium-term redesign of the programmes complements the continuous improvement process. We evaluate each programme in a comprehensive analysis that includes key stakeholders and students every five to eight years. This process precedes any programme re-accreditation.
---
---
The most fundamental core process of a university is the development of each student along the entire life cycle. In this process, quality management integrates academic, administrative and service functions from student application and selection, organisation of learning, actual teaching and learning activities, student assessment to career services. At each stage of the process, quality measurements track student performance and the effectiveness of teaching, learning and individual support, which are essential KPIs for quality management. Teaching and research remain closely linked at a research-oriented university like EBS. The approach of research-based learning forces students to explore new and exciting problems.
---
---
The administration is not only part of the Quality Management system of EBS by providing critical supporting processes: On the one hand, administrative departments such as Human Resources and Accounting contribute to efficient operations, transparent guidelines and target-oriented management and support so that the faculty members can concentrate on their learning, teaching and research duties. On the other hand, administrative departments such as the Faculty Administration, the central Student Services, and the Career Services Center focus on providing a high standard of service to our students. In addition, Campus and Facility Management, IT and our Learning and Transformation Center contribute as significant resources to high quality at EBS. Internal and external evaluations regularly include the university's services and infrastructure in their scope of observation.
The quality of services and infrastructure is regularly evaluated by students on an annual basis using a Satisfaction Monitor. In addition, we perform event-related surveys on learning conditions and infrastructure, e.g., learning effectiveness and technical infrastructure in online and hybrid teaching formats during the Covid-19 pandemic.
---
Our awards in renowned rankings
In addition to numerous accreditations, EBS Universität also regularly occupies top positions in relevant rankings.
By clicking on the logos of the institutes, you will get further information.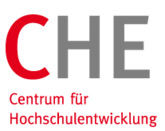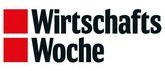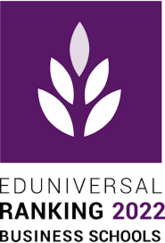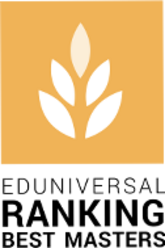 Our partnerships
EBS Universität is a member of global accreditation organizations, professional associations and initiatives that promote quality in research and teaching. Within those networks, the exchange between the individual universities and leading educational institutions on best practices and networking is facilitated. In addition, EBS is entitled to undertake industry-specific certifications due to its membership in professional associations.
By clicking on the logos of the institutes, you will get further information.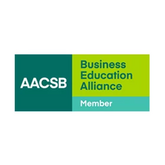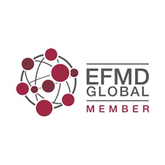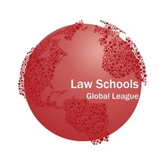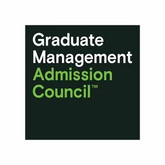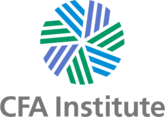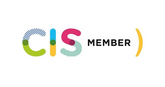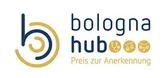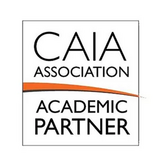 Contact
We are looking forward to your enquiry
Quality Management