back
19.05.2023
The EBS Coaching & Leadership Conference will take place on 07 and 08 July 2023. One of the top speakers is Dr. Nico Rose. In the interview, he gives first insights into his lecture topic.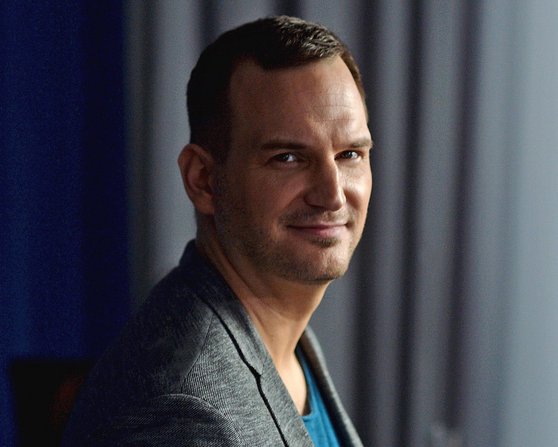 EBS: Thank you very much for participating as a Keys Speaker at our EBS Coaching & Leadership Conference on 07 and 08 July 2023. What can our event participants imagine under your lecture title? "What once was and will never be: On Grief and Dreams in Transformation."
Dr. Nico Rose: I will talk about two different but related aspects. One is about typical emotional patterns in the context of change processes. Put, where something new is to come, something old must necessarily give way. This triggers reactance on the cognitive level in many of those involved because we don't like it when something is taken away from us. The psychologist and Nobel Prize winner Daniel Kahneman has made this known under loss aversion. Humans can become attached not only to other people but also to places, spaces, ideas, goals, and dreams. However, it is precisely such bonds that are hardly taken into account in classic change management.
The second topic is more about the individual and coaching. I have experienced, both as a facilitator and in my own body, that we sometimes mourn old life plans. Sometimes these are career paths we had to give up at some point, sometimes even wholly unreal, alternative life plans. I will talk about how to integrate such discarded or alternative identities into current and future life in a good way.
EBS: Can you tell us about your experiences in such a phase and how you dealt with it?
Dr. Nico Rose: I have at least two such aspects in me. I was an excellent tennis player in my youth, but not so good that it would have been enough for a professional career. Until my high 20s, including my time as a doctoral student at EBS, I sometimes felt that this was still hanging over me. There was often this "What if? What if you had won that one final and a talent scout had taken notice?" At some point, I noticed that this was increasingly weighing me down. As a result, I took a bunch of old certificates, newspaper reports, and other relics from my parent's house to my flat at the time. One summer night, I went into the garden with a fire bowl, lit the things individually, and toasted with a beer or two, all by myself. So it was a conscious farewell ritual. After that, the melancholy diminished. Interestingly enough, I never touched a tennis racket again. There is simply no more need; the topic is "through."
EBS: Does a mourning transformation phase fit into a profit-oriented organisation?
Dr. Nico Rose: According to everything I have observed as a facilitator of change processes: no! In the sense that these emotional processes are consciously ignored and fade out, although they naturally take place anyway. Grief is a feeling directed toward the past. However, the history is "uninteresting" for a profit-oriented system. It is always about the next day, the next quarter, the following year. If people do not get enough time and space to let go, they feel "not quite there" because they keep returning to the past with some of their attention. This energy is then not available for the actual change.
Sometimes those responsible for change interpret this as resistance, along the lines of people resisting "the new." The conversations I have had about such processes, however, lead me to a different interpretation. Often it is not about a rejection of the future but a rejection of the "negation of the past." Suppose people are given the feeling by the organisation that their services rendered in the past are suddenly worthless. In that case, they are very likely to oppose the change emotionally - even if they have cognitively understood that the new, the coming, has its justification.
EBS: Do you still see the potential for optimisation in organisations during the mourning transformation phase?
Dr. Nico Rose: Absolutely! It starts - as so often - with the simple realisation that such emotional phenomena are natural, probably even indispensable. People are sentient beings, and grief is the natural emotional reaction in the face of loss and farewell. It would therefore be suitable for companies to develop a kind of mourning competence in addition to a great deal of future competence.
Communal rituals can be an essential tool on this path. Of course, this takes time, and you have to take it. My perception, however, is that people eventually take this time anyway. They then do it for themselves. From the organisation's point of view, however, this is a wasted opportunity because rituals performed together create a bond: a bond between people, but also a bond between individuals and the system.
Dr. Nico Rose is a freelance author and sparring partner for people and organisations. From 2019 to the beginning of 2022, he was Professor of Business Psychology at ISM Dortmund. He previously worked for Bertelsmann, most recently as Vice President on the staff of the HR Executive Board. Rose studied psychology in Münster and earned his doctorate in business administration at EBS Universität. He also studied Positive Psychology at the University of Pennsylvania. His seventh book, "Hard, Heavy & Happy", landed on the SPIEGEL bestseller list recently. He is a columnist for WirtschaftsWoche and Business Punk.
All information about the EBS Coaching & Leadership Conference can be found here