The EBS Impact Institute unites EBS' forces of sustainability-oriented research and teaching. The members of the Impact Institute conducts interdisciplinary research on innovative and sustainable solutions to some of the world's most pressing challenges. Our focus areas include social entrepreneurship, sustainable finance, corporate social responsibility, and sustainable supply chains. Blending insights from research and practice, we generate impact in close cooperation with our partners. We equip students and professionals with business knowledge, entrepreneurial skills, and management tools to address social and environmental challenges. The Impact Institute offers mandatory and elective courses in all programs and executive education. Intending to drive positive change, the EBS Impact Institute is a pioneer for responsible and sustainable business.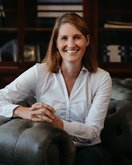 Prof. Dr. Karin Kreutzer
Professor of Social Business
Prof. Dr. Falko Paetzold
Assistant professor for social finance
About us
---
EBS Impact stands for business activities that generate beneficial outcomes – a positive social impact – for individuals, organisations, and communities. The Institute develops academic education in business administration and entrepreneurship that embraces social impact and advances theoretical knowledge of how individuals and organisations can positively impact their business activities. The Institute focuses explicitly on Service Learning, Social Business, Organizational Justice and Mindfulness at Work.
---
---
The EBS Impact Institute aims to become the preferred partner in the generation of social impact on Germany's individual, organisational, and community levels in Germany. Our core activities to reach this goal is divided into three main pillars: Teaching, Research and Business Practice.
---
---
The EBS Impact Institute publishes an annual Activity Report that summarises the activities of the EBS Impact Institute. Read the current report below or find the reports of previous years under downloads.
---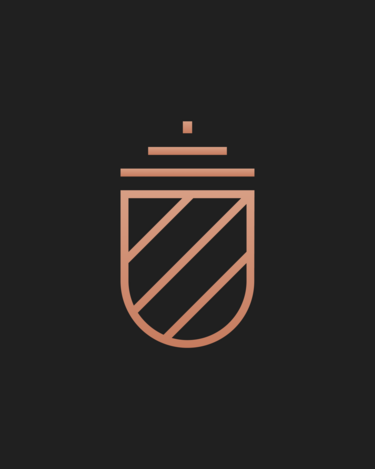 Our Research
In research, we have a strong track record in publishing high-level research that aims at improving the well-being of individuals in organisations or supporting individuals in improving the well-being of others.
Empowerment of individuals for impact is a start, but scaling and creating sustainable impact requires the willingness and capabilities of organisations to develop and use internal tools and procedures to organise, manage, and execute strategies, initiatives, and projects which allow for impact creation on the organisational level as well. These capabilities and processes are an important research area of the members of the EBS Impact Institute.
Finally, EBS Impact supports organisations and initiatives irrespective of their legal form to adopt strategies that increase the positive impact on a broader societal or environmental level – actively through collaborations and new academic knowledge.
The results of the research mentioned above activities got published in high-ranking academic journals, such as Emotion, Human Relations, Journal of Business Ethics, Journal of Management, Motivation & Emotion and Psychological Reports.
Publications
---
Publication by Prof. Dr. Falko Paetzold
Paetzold, F., Busch, T., Utz, S., & Kellers, A. (2022). Between impact and returns: Private investors and the sustainable development goals. Business Strategy and the Environment.
---
---
Publication by Prof. Dr. Falko Paetzold
Carroux, S. L., Busch, T., & Paetzold, F. (2021). Unlocking the black box of private impact investors. Qualitative Research in Financial Markets.
Publication by Peymaneh Safaynikoo
Safaynikoo, P., & Dehghani, M. H. (2021). Impact of international lobby groups on international environmental agreements. Environmental Economics and Policy Studies, 23(2), 441-466.
Publication by Prof. Dr. Karin Kreutzer
Jacobs, C. D., Kreutzer, K., & Vaara, E. (2021). Political dynamics in organizational identity breach and reconstruction: Findings from the crisis in UNICEF Germany. Academy of Management Journal, 64(3), 948-980.
Publication by Prof. Dr. Falko Paetzold
Busch, T., Bruce-Clark, P., Derwall, J., Eccles, R., Hebb, T., Hoepner, A., … & Weber, O. (2021). Impact investments: a call for (re) orientation. SN Business & Economics, 1(2), 1-13.
Publication by Prof. Dr. Myriam N. Bechtoldt
Götmann, A., & Bechtoldt, M. N. (2021). Coping with COVID-19–Longitudinal analysis of coping strategies and the role of trait mindfulness in mental well-being. Personality and Individual Differences, 175, 110695.
Publication by Prof. Dr. Falko Paetzold
Heeb, F., Kölbel, J. F., Paetzold, F., & Zeisberger, S. (2021). Are Investors Sensitive to Impact?. Available at SSRN 3765659.
---
Network & partner
Supporting organizations in their impact generating activities and communicating the positive outcomes to the wider community is a fundamental goal of the EBS Impact Institute.
---
This includes activities such as providing consultancy services on topics such as strategic planning, coordination of volunteers, and organizational design as well as participating as regular members of selection committees in pitching events. Members of the EBS Impact Institute also actively support initiatives that are, amongst others, concerned with diverse topics of societal relevance, such as female empowerment.
---
---
Furthermore, members of the EBS Impact Institute are regular keynote speakers and presenters at the most important academic and practitioner conferences on a variety of topics such as CSR, Organizational Justice, Sustainability, Service Learning, and Social Entrepreneurship. In the context of these conference participations, the EBS Impact Institute members are further actively involved in organizing professional development workshops.
---
---
An essential activity of EBS Impact is the educational experience we create at EBS for our students who, in the future, will fulfil key roles as experts, entrepreneurs, managers, and leaders. At EBS, we encourage our students to develop critical decision-making skills, including awareness and consideration of different stakeholders, and that prioritising these stakeholders should be determined by maximising financial returns.
---
Education
The Siemens Product Innovation Lab offers courses in the following fields of study:
The Team
Head
Office Management
Executive Education
Professors
Research Directors
Honorary Professors
Internal Lecturers
Further information on research at EBS