back
Prof. Christian Landau re-elected Dean of EBS Business School
15.03.2023
Prof. Dr. Christian Landau remains Dean of EBS Business School. He was reappointed for another three years on 2 March.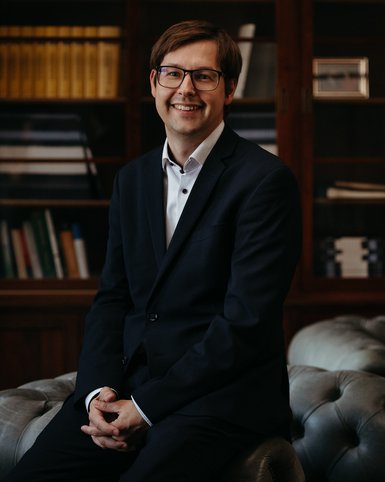 Over the past three years, Professor Landau has been instrumental in developing the range of courses and the quality of teaching. He has successfully navigated EBS Business School through the challenges of the Corona pandemic and helped to transition teaching into the digital space seamlessly.
Under his leadership, the faculty received international accreditation from AACSB, one of the world's most crucial business accreditation organizations, in February 2023. The seal confirms the highest quality standards in teaching and research at EBS Business School. As a Professor of Strategic Management, Christian Landau also played a central role in shaping the university's brand relaunch, which was completed at the end of 2022. His expertise and experience made a decisive contribution to raising the university's profile.
Prof. Landau is highly appreciated for his leadership and commitment by the students and the entire university.

Prof. Landau is highly motivated after the election: "I am honoured to have been elected for another term as Dean of EBS Business School. Over the past year, the faculty and staff have made tremendous efforts in developing the faculty. I am very proud of their work, which helped EBS to survive the pandemic and receive initial accreditation from AACSB earlier this year. I look forward to working with colleagues to develop the business school further, for example, by deepening our unique teaching approach of Challenge Based Learning, which we are creating with our corporate partners for our students."