back
EBS Universität awarded AACSB accreditation
21.02.2023
EBS Business School has received the seal of approval from AACSB International - The Association to Advance Collegiate Schools of Business (AACSB).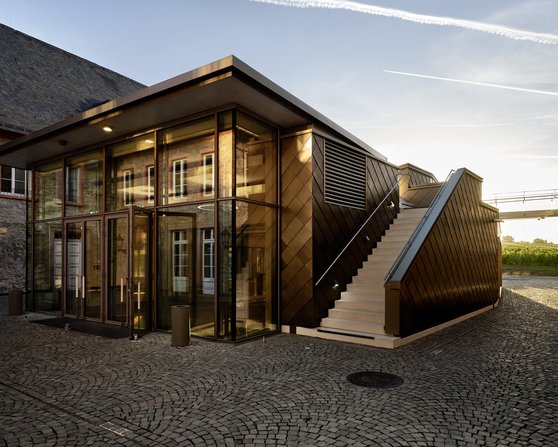 EBS Business School, the business faculty of EBS Universität (EBS), has received the seal of approval from AACSB International - The Association to Advance Collegiate Schools of Business (AACSB), one of the world's most important accreditation organisations for business studies. The seal confirms the highest quality standards in teaching and research.
On 20th February 2023, AACSB confirmed the award of the seal of approval after the review team visited EBS at the end of 2022 at the campus in Oestrich-Winkel. With that, EBS Business School is the 12th business school to be accredited in Germany. "The basic idea of international education of responsible leaders was already groundbreaking when EBS was founded and has been stringently pursued ever since. Therefore, the logical consequence was to participate in the accreditation process of this internationally highly respected institution. Now our excellence has also been confirmed by an external body, which makes us very proud," says Prof. Christian Landau, Dean of EBS Business School.
The AACSB committee emphasised in particular the extraordinary commitment and strong team spirit of students, alumni, professors and staff, as well as the achievements of the graduates in their subsequent professional lives. The high level of practical relevance in the degree programmes and the concomitant close relationships with corporate partners were also commended. In addition, personal development is an integral part of the programme: lecturers teach leadership skills in special courses and students have access to individual coaching, career counselling and extracurricular activities. In line with EBS's mission to teach future leaders who will make a difference in the world, the research skills of the professors and junior academics were also highlighted, in particular focussing on "social impact and sustainability", a key issue for the future.
AACSB, a global non-profit organisation, brings faculty, students and businesses together to reach a common goal: training the next generation of leaders. "Synonymous with the highest standards of excellence since 1916, AACSB provides quality assurance, business education intelligence, and learning and development services".
To receive the coveted seal, business schools must fulfil 15 quality standards: excellent qualifications of teaching staff, student engagement and participation, a high-quality level of education across all study programmes, and excellence and innovation in research. Adherence to AACSB standards is monitored and controlled according to strict standards.
"We are very pleased that EBS Universität, as an important part of our university portfolio, is further developing its pioneering role in the field of business schools and thus consistently advancing our strategy of internationalisation," said Prof. Dr. Christof Hettich, Chairman of the Board of SRH, to whose education division EBS Universität has belonged since 2016.