back
20.06.2023
The EBS Coaching & Leadership Conference will take place on 07 and 08 July 2023. One of the top speakers is Anna Basse. In the interview, she gives first insights into her lecture topic.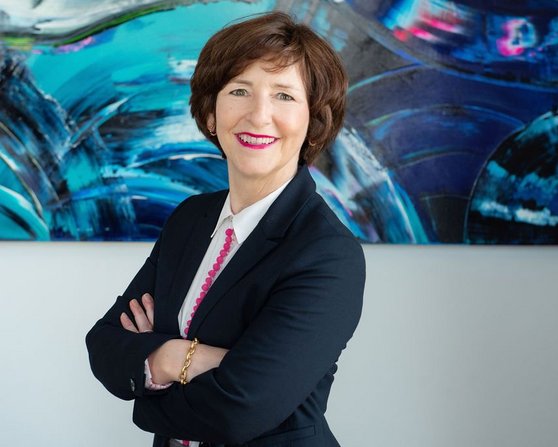 EBS: We are very pleased that you will be speaking at the EBS Coaching & Leadership Conference on the topic "Spotlighting the Team - Team Coaching as a Game Changer". Can you elaborate on the concept of "Team Coaching as a Game Changer" and explain why this is so important for companies today.
Anna Basse:
Teams are successful when energy flows (resources, energy, information) are at their best. Specifically: when not only all necessary materials and personnel capacities (resources), but also good coordination with each other and budget reference (energy) and frictionless information channels and communication (information) are available at an optimal level. Here, team coaching as an approach can actually be the game changer, because in this process relationships within the team are recognised, processed and blockades can be tackled together. In this case, a coach takes on the professional, external responsibility for the process and its control. In contrast to internal moderation (for example by the manager him- or herself), this external control means that the manager can be seen to act and be perceived as part of the team and thus as part of the solution.
EBS: How does team coaching differ from individual coaching, and what unique benefits does it offer to teams and their performance?
Anna Basse:
Team coaching means that the entire team is responsible for removing obstacles and blockages. In this format, all members - assisted by one or two coaches - get the chance to define their very own "new normal". And in addition to finding a solution to a specific issue, at the same time it offers an opportunity - often unnoticed by the team - to spot new strengths in other team members and to discover and put new, positive patterns of behaviour and communication into practice.
EBS: In your experience, what challenges do teams often face, and how can team coaching help to overcome these challenges effectively?
Anna Basse:
Project teams in particular often face the dilemma of not being able to complete their project in time, budget and quality. Team members come together who have been assigned to the project for varied reasons - those who joined full of enthusiasm for the topic, those who were coerced into joining against their will, and just about everything in between. In addition, there is a project leader who usually has no disciplinary leadership and often only a limited time budget. Therefore, challenges with "energy" and "information" are inevitable. In this case, team coaching can be an ideal way to clarify the common goal´and define the best way of working before the project starts, during an integrative kick-off session. During the subsequent team coaching session(s) - ideally together with individual coaching of the project leader - a "pit stop" can be made at an early stage if there are any disruptions and, in a familiar environment, solutions can quickly be found to continue working effectively.
Other successful uses for team coaching are conflicts between manager and team or within the team itself, the wish to optimise cooperation and, above all, overall top efficiency in the team, to thus achieve the goals the team has set.
EBS: Can you give us a specific example or case study where team coaching has a significant impact on the performance or dynamics of a team? What were the key factors contributing to its success?
Anna Basse:
In one case I was asked to support a team where conflict between manager and staff members had escalated to massive complaints to the works council. The team members and their manager were no longer speaking to each other personally and every management action led to a new works council complaint. So, the "information flow" was completely cut off and was massively obstructing everyday work and negatively impacting both quantity and quality of the daily output.
The first step was to analyse the current situation by interviewing each staff member individually, to gather information on everyone's personal appraisal of the situation and their attitude towards it. Parallel to collecting information, I was able to establish the important trust-building basis between coachee and coach. In this way, we were able to start the team coaching on a mutual basis of trust. The subsequent monthly team coaching sessions over the following six months led step by step from a mutually defined goal for coaching and for the work of the team itself, arising from the dysfunctional relationship to a clear perspicuity: about roles and responsibilites, corporate and team rules, communication patterns and their resulting difficulties, and regulation of new internal and external processes. The result was a clear harmonisation of both internal relationships and team performance, as well as staff and management satisfaction. The manager's simultaneously conducted individual coaching sessions also contributed to the overall success.
EBS: How can organisation foster a culture that supports team coaching and encourages continuous learning and improvement? What measures can leaders take to effectively integrate team coaching into their management approach?
Anna Basse:
Outstanding organisations and managers anticipate difficulties in their planning activities. This means that due to heteregeneous team composition together with challenges from the business environment, obstacles can arise in any team. Those responsible can either react to these obstructions ad hoc, as a kind of "fire brigade" and use team coaching as an acute measure. However, it would be even better to provide young teams or managers with team coaching as a preventive measure, which involves high-performance training during which all team members use their energies to the common good to achieve team goals. This is how organisations and leaders can ensure that their teams work on time, in budget and to quality standards - perfect!
Anna Basse is a member of the Blake International Therapeutic Team, Worldwide Corporate Emergency Response, Professional Coach International Coaching Federation ICF, Certified Systemic Coach (EBS), Certified Team Coach, Certified Trainer and Online Trainer, Certified Insights® Coach, Certified Facilitator for the LEGO® Serious Play® Method, Resilience Trainer and Body & Mind Practitioner.
All information about the EBS Coaching & Leadership Conference can be found here