back
21.03.2023
This year's white paper was published under the title "Real Estate Management and Demographic Change - impacts, risks, potentials".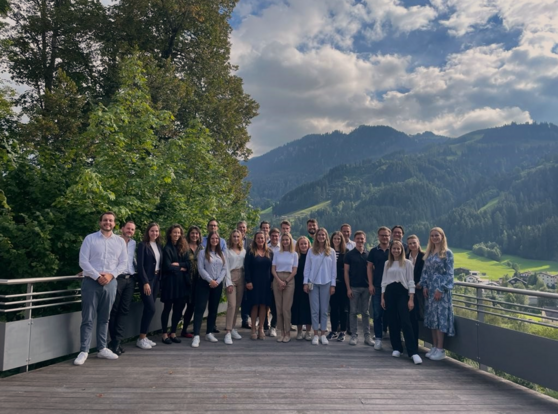 Together with the partner companies Commerz Real AG, KINGSTONE Real Estate and KPMG, the Real Estate Management Institute of EBS Universität publishes the white paper "Real Estate Industry and Demographic Change - Impacts, Potentials, Risks."
It was necessary to discuss and evaluate the impact of demographic change on various asset classes. In particular, the challenges and potentials, but also the risks of this impact on the residential, office and retail sectors were examined and probable developments on the German real estate market were derived. In addition to literature analysis, quantitative evaluations and meta-studies, expert discussions and insider insights in particular were conflated to record the status quo of demographic change and to derive potential developments.

Results:

1. Living: The study revealed that with regard to housing and the widely known demand for more living space, especially from the perspective of sustainability and here the conservation of resources, soil sealing and land take must be examined critically. New building is not always the answer to every housing requirement. The much-cited shortage of affordable housing must be looked at from every angle. If one takes a nationwide perspective, there is actually enough housing available - just "wrongly" distributed across the country. Misallocation or challenge to structural change?
2. Office: The traditional use of office space is no longer enough. Now, there must be added value for the office worker, such as green spaces, sports facilities, day care centres or digital technologies. Employees are looking for an experience that the previous four walls could only offer to a certain extent. While current office space may be getting smaller, employers need to provide more recreational space for employee wellbeing. For investors, this means that, essentially, their real estate must meet ESG criteria. Not only because there is growing pressure from politics but also because, across the generations, users are voicing expectations and demands. These aspects are particularly relevant with regard to the new EU social taxonomy, especially concerning the objective of developing sustainable and resilient urban districts whilst integrating office space.
3. Retail: Likewise, there has already been strong pressure on the retail sector in recent years to transform its business. This certainly has to do with digital transformation, which is structurally changing business models, but also the customers and consumers, who are influenced by the digital transformation in terms of their behaviour and also their requirements and expectations. It is important to understand this change in stationary retail business and to use it purposefully for resilient strategies for the future.
The White Paper 2.0 "Real Estate Industry and Demographic Change - Impacts, Potentials, Risks" and the White Paper 1.0 "Ecological Imperariv and Economic Rationality" can be downloaded through the following links.