back
It all began with a smartphone case
03.08.2022
EBS Alumna Milena Jäckel celebrates the 10th anniversary of her company Iphoria.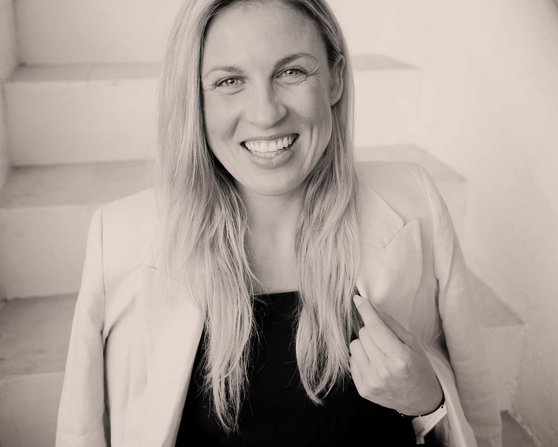 At just 22 years old, Milena Jäckel founded her now internationally known company right after her bachelor's degree. It all started with a smartphone case printed with a Chanel-style nail polish bottle. Now Milena is celebrating the 10th anniversary of her tech-accessories start-up Iphoria. We congratulated her on this success and talked to her about her initial ideas and the challenges of starting up.
You had the idea for Iphoria while you were still at university, you founded it at the age of just 22 and in May this year, you celebrated the 10th anniversary of Iphoria - congratulations! Would you have thought back then during your studies that 10 years later, you would be leading a global company that is represented in over 40 countries?
I would never have thought that! I didn't approach the start-up in the same structured way as I would today. At the time, it was more about the process of creating something, realising my idea and being an entrepreneur. I did not expect what then became of Iphoria and the huge feedback.
To what extent did your studies help you launch your own label?
Generally speaking, I like to collect ideas and am very creative. I am interested in a variety of different fields and sometimes get lost in all the details - studying has taught me to focus, organise and prioritise. Even today, it is still part of my personality that I sometimes deep-dive into things - but then, thanks to the experience I gained, I can also let go when it is not a priority and I stick to my plan so as not to lose sight of the goal.
What have been the most important lessons learned and challenges in your career so far?
My greatest life lesson has been to test my own limits. As they say, the 7th year brings a big upheaval in many relationships. For me, the 7th year of start-up pushed me to my own limits. For many years there was only the fast lane for me, meaning little sleep, a lot of (albeit positive) stress and very little time to relax or consciously allow myself a break. At some point, there were clear signals that my body could no longer take it. I then took a break of almost a year in which I tried to make my way of working less stressful, I traveled a lot and started doing yoga to find a balance. Now I'm pretty relaxed - I always try to communicate what happened to me openly, because I often observe that younger people in particular, who start off by being extremely keen on performing (which is really great!) are not trained much in this direction or simply ignore or cannot classify the first signs of physical and mental overload. I would like to share my experience and talk a lot about what I learned during this time.
What other plans do you have for Iphoria?
2023 will definitely be a year with a lot of changes. I am currently working on some exciting co-operation projects and also on a new company. The fashion industry is my metier, but the pandemic has changed a lot of things and such an upheaval always brings new ideas that I would like to put into practice next year.
What is your vision? What motivates you?
My driving force is often thoughts about optimisation. When I see something, whether it's a product or a service or something else, which actually doesn't matter that much. Then I often think: hey, that is not really that cool / pretty / functional / clever - you could do better. Or I'm looking for something and can't find it - then my head starts spinning and ideas emerge, motivating me to put them into practice. I do not have a vision that is so explicitly related to my company. My decision-making processes are very short, and I am always lucky enough to be able to try out many things directly. When I think of a vision, it's more of a much more general image of the ideal future I would like to have. As a founder and entrepreneur, I would like to see a future in which the work environment and circumstances are much more encouraging for women to start their own businesses, and the gap that currently still exists will eventually disappear.
What is your best memory of EBS?
Lots of fun parties, hiking and biking tours through the vineyards, the symposium and the many great people I met.