back
Integrating ESG factors in private equity investments drives higher returns
24.05.2023
Another successful collaboration between the private equity practice group of EY-Parthenon and EBS Universität with Prof Ulrich Hommel, Ph.D., Prof Dr. Falko Paetzold, and Noah Bani-Harouni explored ESG strategies of private equity investors.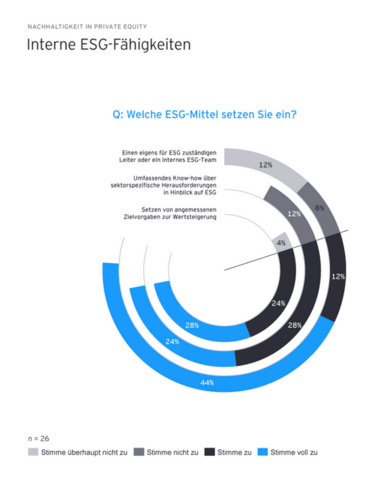 The study analyses the significant benefits of incorporating Environmental, Social, and Governance (ESG) considerations in private equity investments. It highlights that sustainable business models enhance reputation and mitigate risks and unlock opportunities for value creation.
The findings demonstrate that companies with a robust RepRisk rating achieved an average improvement in returns of 7.8 percentage points, showcasing the potential for higher profitability. By focusing on sustainable products and practices, businesses can attract consumers willing to pay a premium, increasing margins and market shares.
To fully capitalize on these advantages, private equity investors must develop industry-specific expertise and diligently monitor ESG implementation within their portfolio companies. By doing so, they can tap into the growth potential of ESG-focused strategies.
This study serves as a clarion call for the private equity industry, emphasizing the importance of aligning investment decisions with sustainable principles. By considering ESG factors, investors can drive financial returns and contribute to positive environmental and social impacts.
For further insights and details from this study, click here