back
EBS & EY-Parthenon Research Project: ESG matters for Private Equity Returns
18.01.2023
In close collaboration with the private equity practice group of EY-Parthenon, Prof Ulrich Hommel, PhD, Prof Dr Falko Paetzold and Noah Bani-Harouni explored ESG strategies of private equity investors.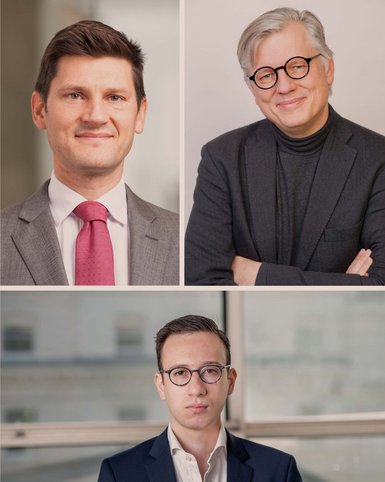 The joint research study provides evidence for a strong relationship between the ESG ratings of private equity portfolios and the corresponding financial returns. In other words: Private equity houses which successfully perform ESG transformations of their portfolio companies generate higher returns. In addition, the research team investigated what operational levers impact the ESG footprints of private equity portfolios: Centralised ESG management, ESG value enhancement plans as well as rigorous ESG impact controlling show substantial value impact.
Together with their project partners at EY-Parthenon (Dr Johannes Zuberer, Victor Linß) the research team has published some of their findings in the journal ESGZ Fachzeitschrift für Nachhaltigkeit und Recht.
For more information have a look at the full ESGZ article in the attachment.
More exciting topics on sustainability and law can be found on the ESG website https://www.esg-zeitschrift.de/