EBS University established the Real Estate Management Institute in 2006. Due to its long-standing expertise in real estate economics, EBS is established worldwide as one of the leading universities in real estate economics. The institute is part of the Real Estate Economics & Management field of expertise at EBS Business School, the faculty of business administration at EBS.
Kathrin Casaroli Dipl. (BA)
Academic Manager Real Estate Management Institute
About us
---
The Institute bundles all real estate-related activities of EBS University in four key fields of activity: university education, research, scientific consulting and further education.
Excellent ranking results, high graduate satisfaction levels as well as an extensive network into the industry testify to the excellent work in this extremely interdisciplinary field. The aim of REMI is to train the real estate industry's management and research elite in a wide-ranging and future-oriented manner.
---
---
The EBS Real Estate Management Institute of the EBS University is one of the world's leading educational and training institutes for real estate economics.
At EBS, the Real Estate Economics Department was integrated into teaching and further education for the first time at a university at the beginning of the 1990s, and RICS accreditation was achieved for the first time in Germany. The Real Estate Management Institute stands for an above-average connection between teaching, practice and research. Our international orientation and the valuable, grown network with lifelong contacts are unique.
Under the umbrella of the EBS Real Estate division and based on the commitment to competence in science and teaching, all real estate management activities are organized in three pillars: Education, Research and Continuing Education (Executive School). They are the heart of the EBS Real Estate Management Institute and are supported by the commitment and impulses of the REMI partners and a network of close contacts in the real estate industry.
---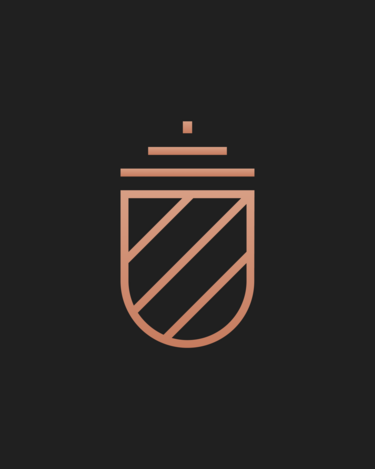 Our Research
Research plays a central role for us and has a big importance. It is one of the core elements of EBS Real Estate and established the university's excellent scientific reputation in the field of real estate economics.

The research approach of all real estate economics courses at EBS Real Estate is interdisciplinary and transaction-based real estate economics. The focus is on the three "pillars" of real estate economics: investment, financing and valuation. These pillars are flanked by the fields of law, taxation and economics.

A special feature is our great expertise in contract research for companies and institutions. In addition, our own research approaches have led to numerous new scientific results. Proof of this are, among other things, the many completed dissertations and the regular scientific publications.
Doctorates
The EBS PhD program is an important part of our program portfolio. Our aim is to offer doctoral students an inspiring and challenging research environment also in the field of Real Estate. Supervision by an experienced professor is complemented by a structured program of theoretical and methodological courses. In an annual midterm interview, your supervisor will challenge your ideas and push your inquisitiveness further.
Are you looking for a PhD position? Feel free to contact us!
---
Katharina Johanna Oetken Since April 2018, Katharina Johanna Oetken has been strengthening the EBS Real Estate Management Institute as a research associate and doctoral candidate. Her previous research has focused on urbanization and the city as a space characterized by perpetual change. This development requires innovative strategies and adaptive flexibility in planning, which Katharina has exemplarily investigated in practice. Urban agglomerations are developing dynamically and new forms of coexistence are becoming necessary. Katharina critically questions to what extent new qualitative approaches and concepts can be thought of in an interdisciplinary way, taking into account not only economic but also sociological, ecological as well as architectural aspects.
Nils Neukranz In December 2018, Nils Neukranz started as a research assistant and PhD student at the EBS Real Estate Management Institute. In his research work, he uses satellite data to investigate how real estate supply in urban and rural regions in Germany is changing and what influence this has on the surrounding real estate markets.
Ricarda Haffki Ricarda Haffki joined the EBS Real Estate Management Institute as a research associate and doctoral student in February 2019. Her research focus is on Real Estate Investment & Finance in combination with Behavioral Real Estate. Ricarda holds a Bachelor of Arts in Business Administration, which she completed parallel to her apprenticeship as a Real Estate Management Assistant (IHK). This was followed by a Master of Science in Business Education at the Otto-Friedrich-University in Bamberg. Ricarda has several years of practical experience in real estate investments for private and institutional clients as well as in commercial real estate financing. Most recently, she worked in real estate lending for North America.
Elmar Lang Elmar Lang joined the EBS Real Estate Management Institute in September 2019 as a research associate and PhD student. In his research work, he investigates the impact of the low interest rate environment on real estate markets. In doing so, he distinguishes return and risk factors in an empirical analysis of different cities. Initially, he completed an apprenticeship as a banker and a bachelor's degree in "Finance" at the S-Hochschule in Bonn. He then worked for three more years as a consultant in the bank's private customer segment. This was followed by his master's degree in "Real Estate Management" at the University of Regensburg (IREBS). In the course of a double master program, he completed two semesters at Bond University in Gold Coast, Australia.
Lukas Felix Götzelmann Lukas Felix Götzelmann joined the EBS Real Estate Management Institute as a research associate and doctoral student on March 15, 2020. The graduate economist sees his research focus in the field of real estate management and is particularly interested in the link to macroeconomic issues and socio-political challenges in this context.
Laura Haidl Laura Haidl joined the EBS Real Estate Management Institute as a research associate and doctoral candidate on April 1, 2021. Her research focuses on social impact investing in real estate with a focus on Africa. Laura Haidl holds a degree from the European Business School University of Economics and Law (B.Sc.) and the Frankfurt School of Finance and Management (LL.M.).
Laura Götz Laura Götz joined the EBS Real Estate Management Institute as a research associate and PhD student on July 1, 2021. Laura's research focus is on real estate risk management. Increasing economic and regulatory pressures on the real estate industry require an intense focus on real estate risk measurement and the introduction of alternative risk measures. Laura is particularly interested in the impact of megatrends (including ESG, regulatory, demographic change) on the real estate industry and risk management. Through her research, Laura hopes to contribute to the professionalization of real estate risk management. Before joining EBS, she worked for two years at an accounting firm in the area of deal advisory. She completed her Master's degree in Real Estate Management at IREBS in Regensburg and also holds a Master's degree from Bond University in Australia.
---
---
We are very pleased about the successfully completed doctoral theses at the EBS Real Estate Management Institute:
Susanne Hügel The doctoral thesis of Susanne Hügel entitled "Innovation in Service Industries - An investigation of the internal and external organizational contexts from the laboratory of real estate" deals with the topic of innovation in the real estate industry from an external, industrial economics perspective as well as an internal, behavioral economics perspective.
Sebastian Krautz received his doctorate in the field of real estate private equity. The focus of his research was on the identification of return indicators of closed-end real estate funds as well as the analysis of fundraising (mis)successes of fund managers. His doctoral thesis is entitled "Essays on Real Estate Private Equity".
Thomas Müller's doctoral dissertation is entitled "Essays on Housing and Pensions: A European Perspective". In his research, he focused on the effect of demographic change on pensions in a European context. In particular, the allocation as well as the liquidation of private residential property as a support for old-age provision was addressed. The publication presents the results on the relationship between home ownership and retirement provision as well as the extent of change in home ownership at retirement age.
Nicolas Seyler The performance of a building depends not only on its efficiency, but also on the behavior of its users. User behaviors can more than offset technological efficiency gains and are influenced by a complex interplay of a wide range of factors. Recent research suggests that users in real estate often act automatically, unconsciously and routinely. Nicolas Seyler dedicated himself to this topic and wrote his doctoral thesis on the extent to which mindfulness can contribute to more sustainable behaviors. Graduation: May 2019
Julian Eibel, under the working title "Motives and Effects of Joint Ventures and Partnerships on Real Estate Investment Trusts", devoted himself to the question of what influence joint ventures have on the restrictions of REITs. This resulted in research questions on long-term equity performance, target leverage ratio, and announcement effects. Graduation: October 2019
Jan Hendrik Lukowski The focus of his research was the residential real estate market. To this end, Jan Hendrik Lukowski investigated real estate market reactions to local large-scale construction projects. Graduation: December 2019
Nikolaos-Leonidas Papageorgiou has been pursuing a PhD in Real Estate Economics at EBS REMI since May 2017. He focuses his research on residential property prices in Greater London. For this purpose, Nikolaos-Leonidas Papageorgiou investigates announcement effects of the Heathrow Northwest runway expansion on the surrounding real estate markets. Completion date: June 2021.
Florian Schüßler received his PhD in Real Estate Economics and Finance in early 2018. Mr. Schüßler focused on the housing affordability of German residential real estate markets and the influence of local economic structures. Graduation: August 2021.
---
Network and partners
Since 1990, the fields of research have constantly evolved. Time and again, the EBS Real Estate Management Institute has stood for innovation in science as well. Within this framework, our annually published Innovation Barometer has achieved a high profile. As a latest step, we have for the first time established a chair for Major Future Trends in Real Estate Management.
Download the Innovation Barometer 2022
Education
Your reasons to study at EBS
Connection and contacts are everything
Perfectly prepared for international business
Global network
Strong connection to practice
An above-average starting salary
EBS graduates are in demand
Intelligent study programmes guarantee short study duration
Study with the best
The cradle of real estate economics
Plan your career with the start of your studies

The Real Estate Management Institute offers courses in the following degree programmes:
The Team
Direction
Management
Education
Professors
Further information on research at EBS