back
EBS University receives the Deutsche Bildungs-Award 2022
17.11.2022
The German Institute for Service Quality (DISQ) and the news channel ntv surveyed around 26,000 customers on the most popular education providers.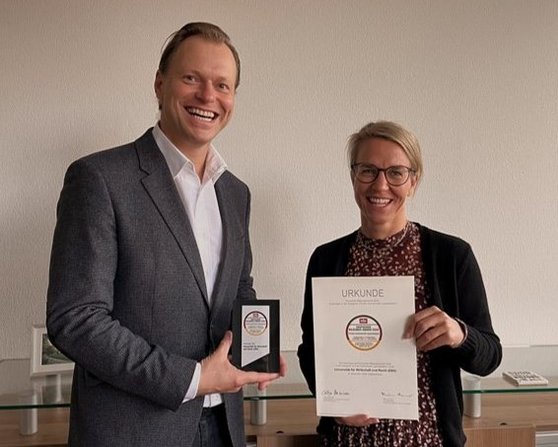 For the first time, the news channel ntv and the German Institute for Service Quality awarded the "Deutscher Bildungs-Award". The survey of around 26,000 customers examined customer satisfaction with non-government education providers in the areas of value for money, range of services and customer service. Individual aspects were also taken into account, such as costs, performance, quality and benefits of services/portals/products; scope and range of offerings, availability and reliability, contact options, and responses to customer inquiries in terms of advisory skills and friendliness. The overall result also took into account consumers' willingness to recommend the company to others.

EBS University reached the top three in the category "Private universities (specialized)".
Ranking (only in German)