back
04.04.2023
Bachelor's degree in the bag - and now? This is a question many students ask themselves. EBS Universität offers graduates three new opportunities to extend their studies with a Master's degree.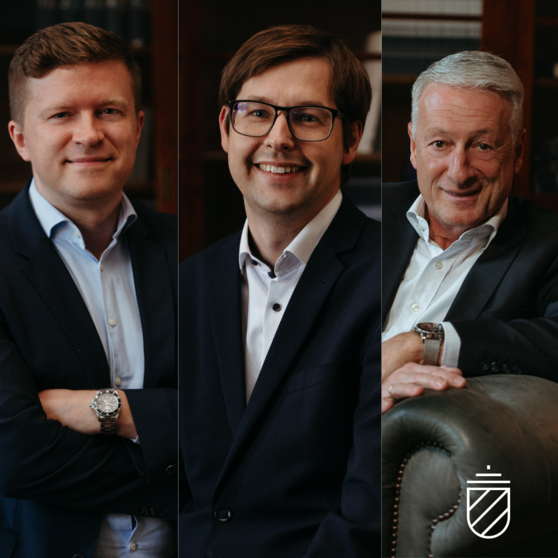 The following Master's programmes will start in the winter semester 2023/24
Big Data, AI, ESG, an increasingly connected world, a digital society - the world needs problem-solving leaders. To meet the future and current challenges, EBS is establishing three new Master's programmes.
Master in Business Analytics
Data is worth its weight in gold. Collecting, evaluating, refining, and interpreting data and developing the right questions from it are skills in demand from specialists. These skills are taught in the Master's programme in Business Analytics.
Professor Paul Pronobis clarifies: "In our programme, students discover the future of data analytics, driving innovation in the business world. As the Academic Director at our esteemed EBS Business School, I am proud to present our Master in Business Analytics program, designed to equip the perfect combination of data visualization, statistics, machine learning, and natural language processing to master complex business challenges."
Master in Strategy and International Management
But the future cannot be changed by data alone. With the Master in Strategy and International Management programme, students learn strategic thinking and solution approaches to find answers to the questions posed by data evaluation. The trends of technology, digitalisation, and ESG are an integral part of the programme. Students broaden their global perspective and set their careers on the path to international success.
Professor Christian Landau states: "The outstanding curriculum combines practice-focused core disciplines of strategy and leadership with advanced courses on international management, digitalization and technology strategies, and sustainability. From day one, the students work on projects co-created with company partners, preparing them to advance in a career quickly. Our unique coaching program supports throughout studies in growing as a person and becoming an inspiring leader who can shape the future."
Master in Marketing
EBS Universität completely relaunched the Master in Marketing study programme and adapted it to the changed challenges of companies. The focus is firmly on digital measures and practical relevance. The programme is therefore aimed at prospective students who want to understand and implement modern marketing.
Professor Roland Mattmüller emphasises: "Marketing is so much more than advertising. The perfect balance between creativity and analysis is at the core of our Strategic Oriented Marketing Program. At EBS, the students will learn, among other things, how to create a good brand image, multiply sales, succeed in building customer loyalty, and make a brand well-known."