Business ethics addresses the fundamental conflict between corporate success and the morals of a company and helps to overcome this conflict by promoting socially and ecologically oriented activities. The focus is on values and behaviors that significantly strengthen the company's corporate value and innovative strength. To convey these to the EBS community and its students, we have been organizing service learning programs at EBS University since 2010. The Center for Business Ethics was founded by Prof. Dr. Hartmut Kreikebaum (1934 - 2016) and Dr. phil.Marcus Kreikebaum.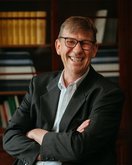 Dr. Marcus Kreikebaum
Lecturer of ethics and service learning
---
We want to enable our stakeholders to get related to each other respectfully in order to campaign for more equitably, equal opportunities and a sustainable future by means of long-term projects. We educate our students to become socially, culturally and politically committed entrepreneurs by teaching them the attitude and capabilities to serve the general interest and to lead and act accordingly.
---
---
We offer our students practical training in ethics (Service Learning) which develops their cognitive, linguistic, social and intercultural competencies in many dimensions. This includes both Community Service Learning (Do it!) and professional Service Learning (individual/Educare projects.
Socio-Cultural Impact/Service Learning
Community Outreach Programs
Principles for Responsible Management Education (PRME)
Goldene Lilie – awarding companies for their social commitment
Business Ethics Roundtable
Charitable Do it!- and Educare projects
Tables and food pantries within Do it!-Service-Learning
Events
---
Kreikebaum, Hartmut and Marcus (2017). Finanzkrise: Kehrtwende zur Zukunft. Ursachen - Folgen - Lösungsansätze. Versus Verlag (CH) und Nomos Verlag (D), 112 S.
Kreikebaum, Hartmut and Marcus (2016). Service Learning in der betriebswirtschaftlichen Ausbildung als Trainingsfeld für werteorientiertes Verhalten (GVV) und ethische Konfliktbewältigung. In: Antes, R. , Müller, M., Siebenhühner, B.: Umweltmanagement im Nachhaltigkeits- und Verhaltenskontext: Festschrift für Ulrich Zabel. Metropolis-Verlag 2016, S. 225 - 236.
Kreikebaum, Hartmut and Marcus (2012): Service Learning als Herausforderung an die betriebswirtschaftliche Ausbildung. In: Hahn, Rüdiger et al. (Hrsg). Die gesellschaftliche Verantwortung des Unternehmens. Stuttgart: Schäffer-Poeschel Verlag, S. 427-437.
Kreikebaum, Marcus (2011). Die Erfahrung macht den Sprung. Service Learning eröffnet neue Perspektiven in der Ausbildung sozialer Verantwortung. Zeitschrift für Wirtschafts- und Unternehmensethik (zfwu). Sonderband Ethics Education, S. 155-172.
Kreikebaum, Hartmut and Marcus (2010). Verantwortung lernen. Service Learning an deutschen Hochschulen. In: Klein, Simone et al. CSR als Bildungsaufgabe in Schule, Universität und Weiterbildung, Wiesbaden: VS Verlag für Ssozialwissenschaften, S. 67-77.
Kreikebaum; Marcus (2009). Ansätze des Service Learning. In: Miller, Jörg et.al. Raus aus dem Elfenbeinturm. Entwicklungen im Service Learning und bürgeschaftlichem Engagement an deutschen Hochschulen. Weinheim: Beltz Verlag, S.40-47.
The Siemens Product Innovation Lab offers courses in the following fields of study:
Head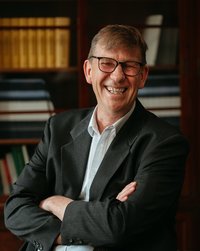 Further information on research at EBS