back
12.06.2023
Wonderful news! We are thrilled to share that our Master in Finance was ranked second best programme in Germany and Top 25 in the world in the Financial Times Ranking!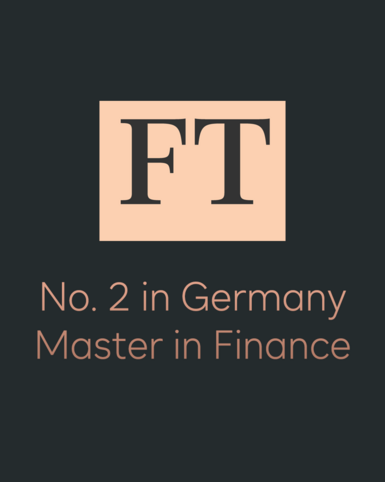 Finance programmes play a crucial role in shaping the future of the global economy. The Financial Times Ranking confirms the programmes excellence in equipping students with the knowledge and skills necessary for a successful career in the financial industry. It evaluates several significant criteria such as employment rates and salaries after graduation, highlighting our commitment to ensuring successful career outcomes for our graduates. Additionally, the ranking considers diversity criteria, like gender diversity, and extends to encompass international diversity among our students, faculty, and board members.
The FT ranking also recognizes the importance of international course experiences Our programmes provide students with a genuinely enriching international course experience, enabling them to broaden their horizons, immerse themselves in diverse cultures, and develop a global mindset.
Click here to find out everything about the Master in Finance at EBS Universität.
Proud member of SRH.