Through the integrative treatment of Marketing & Sales and close coordination with business practice, we offer all interested parties, whether students, managers or other stakeholders, a broad spectrum in teaching, research and further education.
Guidelines for Thesis Proposals
In the following, interested students will find more information on how to design a proposal for a bachelor's or master's thesis at the Chair of Strategic Marketing:
WiWi-Talents Programme
The WiWi-Talents Programme awards career-promoting chairs that provide special support to their trainees, thus countering specialists and managers' shortages. The Chair of Strategic Marketing under the direction of Prof. Dr. Roland Mattmüller was awarded the WiWi seal.
Further information about WiWi-Talents Programme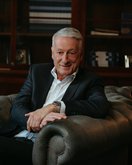 Prof. Dr. Roland Mattmüller
Professor of Strategic Marketing
We offer an academic qualification for the performance of management functions within the Marketing and Sales Group. For this purpose, we impart the necessary skills to solve business problems in an international context from a practical and a scientific perspective.
Our teaching concept combines theoretical knowledge with a problem and case-related content from business practice. We divide the teaching and research focus of the Marketing & Sales Group into functional and industry-specific aspects.
---
Strategic Marketing
Distribution Systems
Buyer Behaviour
Customer & Brand Experience
---
---
Automotive
Trade
HealthCare
Pharma
---
Secretary's office
Professors
Learn more about research at EBS Business School