Completion of studies
Graduation
After graduation, the highs and lows, the (lifelong) friendships, the successes and the shared memories should be celebrated in a fitting manner. Whether in the festive Kurhaus in Wiesbaden or in the familiar surroundings of the Campus Schloss, it is certain that this special day will be remembered forever by our graduates.
See the impressions of the graduating class of 2023 at the Kurhaus in Wiesbaden.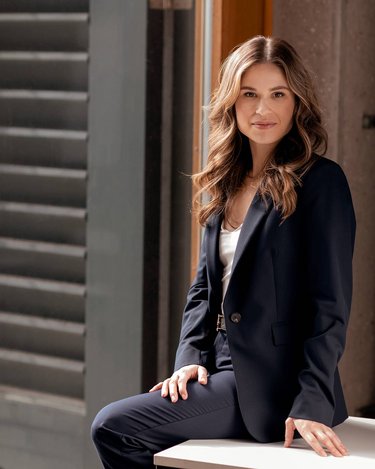 Successful after studies
Career Stories
Studying at EBS opens doors to the whole world and creates a good foundation for a successful career. As diverse as our students are, so are their career paths. Learn about the interesting and diverse career paths our former students have taken after their studies at EBS.
More EBS success stories
Already during their studies, our students get in close contact with the offers of the Alumni Association. Here, the offers are wide-ranging. The EBSpirit, networking and personal development are always in the foreground. This is realized in workshops, afterwork meetings or festivities.
Get to know the EBS Alumni Team and learn more about the role and tasks of EBS Alumni e.V.:
Learn more
Find out from our Bachelor graduates Leah, Johannes and Linda how it feels to study at EBS:
Learn from our Master's graduates Jan-Sebastian, Christian, Felix, Vida and Andreas what made studying at EBS special for them.
You are an EBSer all throughout your life and you realize it again and again: no matter whether at work or in your free time, in Oestrich-Winkel or abroad, no matter what year, everywhere you meet people from EBS and that simply creates a bond.
50th anniversary of EBS
Once an EBS student, always an EBS student
In 2021, EBS celebrated its 50th anniversary. That means 50 classes who look back fondly on their student days and come back to EBS again and again. To celebrate the time together, the development over the years and the future, current and former students, staff, faculty, as well as founding father Klaus Evard came together in the summer of 2022. After informative and emotional speeches and honoring the founding father, the day ended with a celebration and a glass or two of EBS wine.