The Gründungsfabrik Rheingau is a joint project of the Geisenheim University of Applied Sciences (HGU) and EBS Universität (EBS). We want to promote the start-up system at both universities in cooperation with regional and national partners. Our services are available to students, staff and alumni at all times.
Contact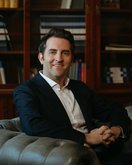 Dr. Jan Christoph Munck-Rieder
Lecturer for innovation management and entrepreneurship
---
We want to promote the start-up system at both universities in cooperation with regional and national partners. Our services are available at any time for students, employees, alumni and regional founders.
More information about the Gründungsfabrik Rheingau
---
---
Teaching
We support our lecturers with guest lectures and the possibility to use our pitch stage in their studies. We also help students to implement the ideas they have developed in their teaching or classes in the form of innovative start-ups.
Continuing education
We regularly organise events and workshops to give students an understanding of entrepreneurship and self-employment.
Research
We publish practice-oriented research on the topics of entrepreneurship and business succession.
Projects
Students, employees and alumni are supported and guided by us from developing innovative ideas, creating a business plan to implement their start-up. Due to the financing by the Federal Ministry of Economics and Energy through the EXIST support programme, our services are currently completely free of charge for participants.
Co-Working Space
All rooms of our Co-Working Space are provided free of charge for students, staff and alumni and gives founders the chance to work actively on developing their start-up.
Network
Constant exchange with the regional and national innovation ecosystem is essential to us. Furthermore, we attach great importance to cooperation with regional companies and start-ups that EBS and HGU Alumni have successfully founded.
---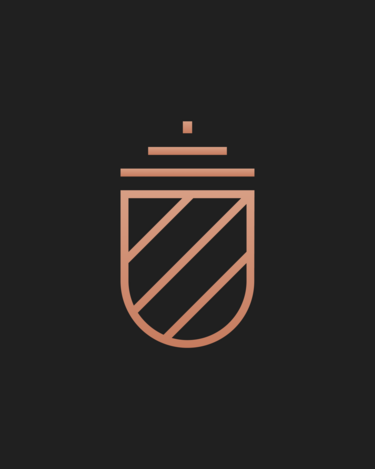 The long-term and sustainable financing of the Gründungsfabrik Rheingau has occupied us from the very beginning. We want to intensively investigate which factors play a role in the continuous financing of the Gründungszentren. How can our programmes be presented to ensure our long-term staying and offerings?
We are putting strategies in place to ensure this is sustainable. The aim is, on the one hand, to scientifically evaluate the planned measures, but also to identify best-practice financing examples of start-up centres throughout Germany that can be applied to the Gründungsfabrik Rheingau.
Prof. Dr. Paetzold is in charge of the accompanying research on the topic of sustainable financing. He is supported in his research by Tim Eckes.
Throughout the year, the programmes offered at the Gründungsfabrik is designed to provide knowledge and basics on business start-ups, provide advice and support in the implementation of projects, and enable networking and new contacts. We can also offer the programmes in English for international students. The concept provides four different formats and intends to allow anyone interested in setting up a business to be reached from wherever they are in their start-up journey.
---
As a low-threshold basic programme for those interested in setting up a business, with or without a concrete idea, an open lecture series on setting up a business is planned every second week on Wednesdays from 4:30 – 6:00 p.m. EBS and HGU lecturers and founders, and experts in practice will present and discuss topics relevant to start-ups in an application-oriented manner. This programme primarily aims at students with a general interest in the case; founders and guests from outside the universities are also welcome at any time. Suppose 15 lectures of the lecture series are attended. In that case, the person interested in founding a business will receive a certificate of participation in this business start-up programme.
---
---
People interested in founding a business who want to implement a sustainable business idea are in the right place in our idea competitions, even if they do not yet have a concrete idea for a start-up. The programme for up to 30 people extends over four weeks and includes several sessions plus intensive elaboration. The programme aims to effectively and efficiently set up an idea in a predefined environment, regardless of whether the concept will be pursued further after the programme. To this end, at the beginning of the programme, the lecturers put together approx. 5 – 6 people depending on their competencies (e.g. HGU and EBS mix) and personal interest. The groups will analyse an industry or a focus topic (e.g. social entrepreneurship (2020), sustainable business concepts (2021), etc.) and its development during the programme. They will generate ideas and work out a sustainable business idea. Participants will learn essential business tools such as industry structure analysis (Porter's 5 Forces), PESTEL analysis, stakeholder analysis and trend analysis, and scenario planning. The students will also be introduced to idea generation and idea evaluation methods and the Business Model Canvas. At the end of the programme, the teams pitch their idea to a jury of entrepreneurs and partners of the Gründungsfabrik Rheingau.
---
---
In the Founder Programme, up to 18 participants with a concrete idea will be given the opportunity in a working (workshop + seminar) to develop their start-up idea into a well-founded, pitch-ready concept out a proper business plan. In intensive weekend modules, the participants are guided through various methods (including Lego Serious Play) to carry out the necessary research and essential work for the project's feasibility and develop the individual business plan components. There are at least three weeks between the individual modules. The participants have to complete "homework" according to their respective "action plan", which is then the prerequisite for successful participation in the next module. The content of the three modules is strongly dependent on the respective start-up ideas of the participants and will be flexibly oriented accordingly. Due to the limited number of places available in this programme, we will regulate access via an application procedure.
---
---
In this programme, participants learn about the role of the "intrapreneur", which aims to convince the leading managers of a company with ideas or a new business model. The course provides participants with both the conceptual foundations and practical experience in managing intrapreneurship projects. The programme takes place in close cooperation with regional and national partners. It includes challenging practical projects on which students work in cross-university teams over around two months. The questions of the projects are to be defined together with the corporate partners and revolve primarily around the following topics: Market analysis, idea generation, open innovation, strategy development, corporate innovation or business model development. Current challenges of the companies are to be the focus of the event.
---
Gründungsfabrik Rheingau has a broad network of regional cooperation partners who help us to support our startups in the best possible way.
The Strascheg Center for Impact in Innovation & Entrepreneurship of the EBS IMPACT Institute is responsible for the joint project "Gründungsfabrik Rheingau".
Leitung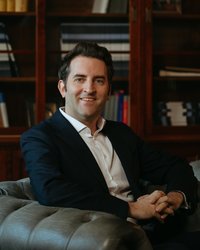 Further information on research at EBS