back
How does management consulting work during lockdown?
12.05.2021
Study of EBS Universität and apadua GmbH on the virtualization of management consulting.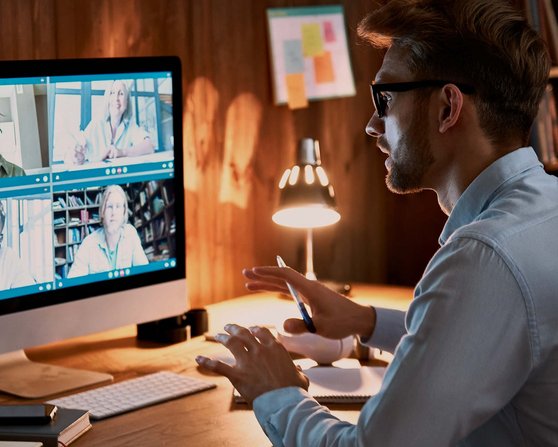 Face-to-face meetings and project discussions around a shared conference table - before the Corona pandemic, the daily work of a management consultant was characterized by business trips to advise clients on site. How did the shift of projects into virtual space work out? And how have the tasks of top consultants changed? Together with apadua GmbH, Prof. Dr. Markus Kreutzer and Valentin Pfeffer of the EBS Universität für Wirtschaft und Recht conducted a study on the virtual performance of consulting activities among the 16 largest management consultancies in Germany.
Virtual consulting projects make it possible to respond more quickly to customer requirements: this was one of the unexpected findings of the study conducted in the second half of 2020. The survey was oriented along four predefined dimensions: The questions addressed commercial, human, technical and conceptual aspects of virtual consulting projects. The results of the survey indicate that the move to more virtual consulting has been successful for most management consultancies. However, the consultants surveyed saw difficulties with individual work stages, such as the acquisition of new clients.
The study results show that management consultancies have been able to move projects into the virtual space without any problems in most cases, using a variety of tools. From the consultants' point of view, the biggest challenges are that virtual meetings cannot replace face-to-face meetings in all cases and that existing methods have to be adapted for virtual projects. At the same time, opportunities are also seen in virtual project implementation. For example, respondents felt that virtual consulting projects enable greater flexibility and speed in responding to customer wishes.
The results of the study are published in a whitepaper.
You can download the paper here
You might also be interested in
Studie: Marktunsicherheit, Regulierung und Nachhaltigkeit sind aktuell die stärksten...

08.03.2023

Bühne frei für Start-ups und Gründungsideen

02.12.2022