back
EBS Professor Karin Kreutzer among the Top 100 Women in Social Enterprise 2023 by Euclid Network (EN)
09.03.2023
For almost 15 years, Euclid Network (EN) fosters social entrepreneurship and social innovation in Europe through knowledge exchange, capacity building, networking and international advocacy.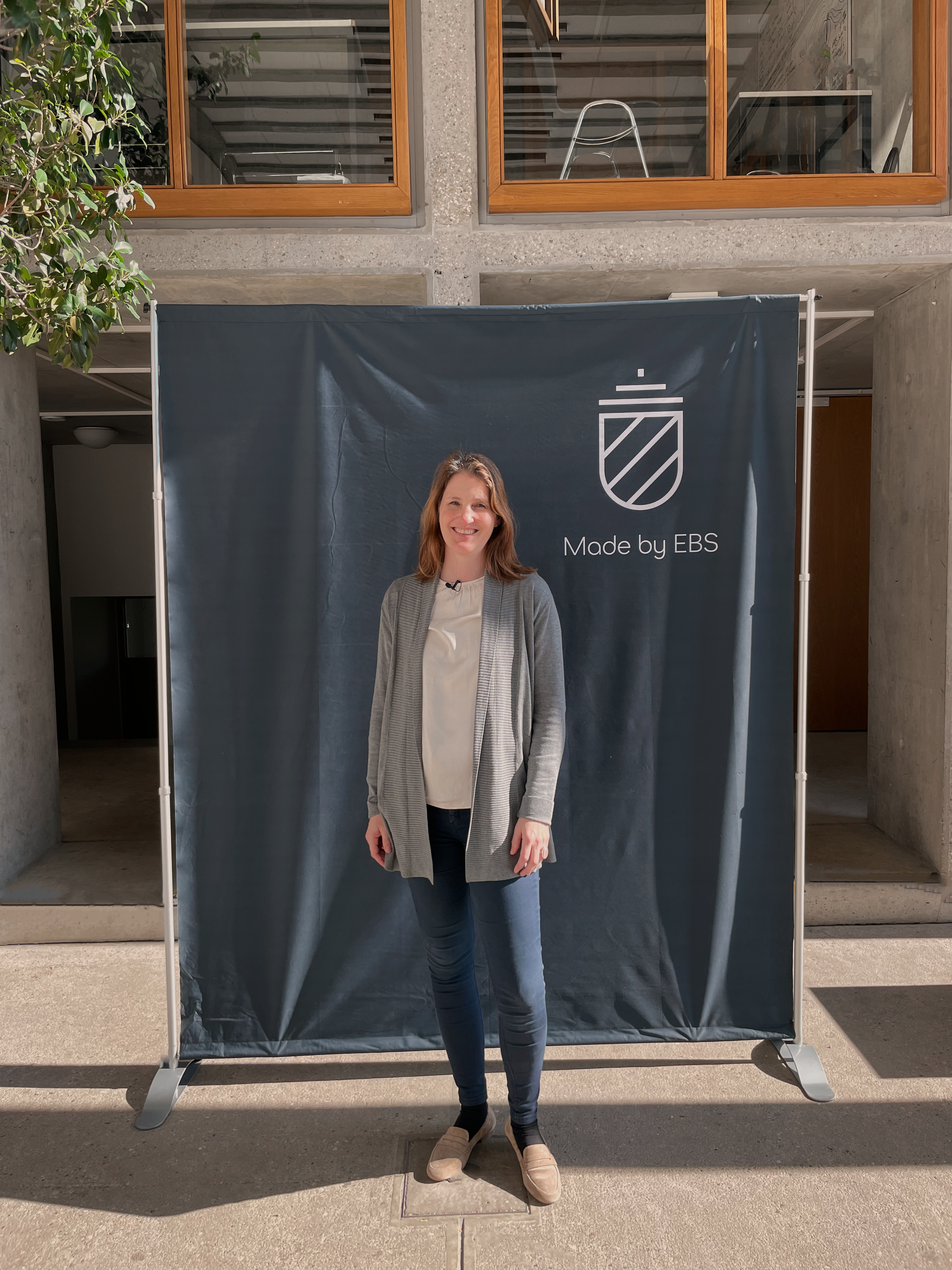 In the spirit of empowering women leaders in Europe, EN launched the Top 100 Women in Social Enterprise initiative in 2020. Through this initiative, EN celebrates women in the social enterprise sector, spotlighting their impact journey and achievements, connecting them to learn from and inspire each other. This year EN's Top 100 Women in Social Enterprise highlights inspirational women who are playing important roles in society through their social innovation.
Karin Kreutzer is Professor of Social Business, Director of the EBS Impact Institute, and Vice Dean Research at EBS Business School. Her research focuses on Social Entrepreneurship, Corporate Social Responsibility, Cross-sector Social Partnerships, and Management of Nonprofit Organizations.
Karin Kreutzer on her award: "Social enterprises harness the power of entrepreneurship to address Grand Challenges such as climate change, health, and inequality. For over 15 years, with great co-authors and a strong team at EBS, I foster research on social enterprises. I am honored to be among the EN 100 Women in Social Enterprise initiative, which gives visibility to Social Entrepreneurship in general and female role models in particular."
After receiving over 900 applications from women leaders in the European social enterprise ecosystem, EN together with an expert jury has compiled the list of the Top 100 Women in Social Enterprise who have demonstrated significant social and/or environmental impact in 2023. Under #EmbraceEquity, this list aims to represent the cultural, economic, religious, ethnic, racial, gender, physical/mental, and sexually diverse European social enterprise sector.
For more information about the list, click here: euclidnetwork.eu/2023/03/top-100-women-in-social-enterprise-2023-introducing-women-trailblazers/