back
Pole Position in the Automotive Industry
Master in Automotive Management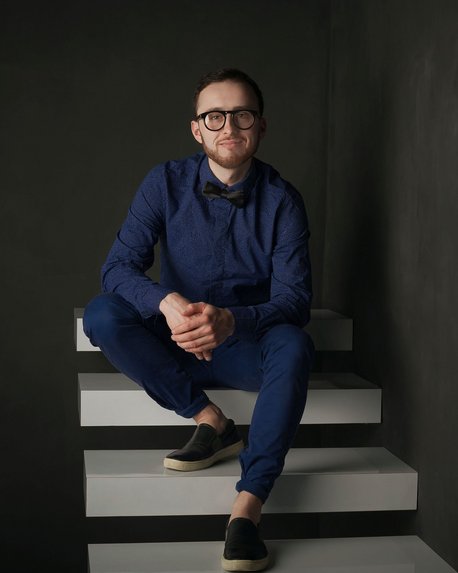 Ingolstadt, Zuffenhausen, Oestrich-Winkel - If you want to be at the forefront of Germany's future-oriented automotive industry, there is no getting around the EBS Master in Automotive Management. We address the issues of tomorrow's mobility.
Application
4 semester
Full-time
120 ECTS
33,780 € total
incl. stay abroad
Fall Term
English
Our pledge
This makes the Master in Automotive Management special
Hardly any industry changes as quickly as the automotive industry. Here you work on specific concepts that an immediate impact. This is where you make a difference for future generations.

Your studies do not stop at sound engineering knowledge - on the contrary, you also learn to manage different stakeholders. It is all about developing innovative concepts, but also about bringing them onto the road, with a strong backbone and assertiveness.
---
Learning by doing: challenge-based learning.
From the very beginning of your studies, the challenge-based learning approach gives you insights into your practical future. Learning from and with the big names of the automotive industry, understanding the challenges CEOs face and learning how to find successful solutions. Field trips to automotive companies such as Porsche, Volkswagen or Audi, real business challenges and presentations to the board of directors give you a feel for the challenges of corporate management during your studies and prepare you to take on responsibility.
Not only a car needs service.
The Career Service Centre brings you into contact with decision-makers in the automotive industry at an early stage, whether through career fairs or fireside meetings. With the support of the CSC, you start building your network from day one, the ideal prerequisites for starting a job.
Knowledge has no value without values: Coaching and Leadership Hub
EBS is firmly convinced that, in future, leaders can only make a difference in the world if they also have a strong personality. We teach our students courage, responsibility, consideration and risk-taking with our individual coaching and the leadership hub. Thus promoting a "can-do" attitude.
---
Ansprechpartner
Perspectives
Drivers wanted
The career prospects in the automotive industry are as diverse as the industry itself, especially for an EBS graduate. You can be the point of intersection between management and engineering, pick up pace as a manager with the supplier industry or directly with the manufacturer. Service sectors, such as analysis institutes, banks or consulting firms, also offer a vast number of opportunities. In any case, our partner companies are there to help you to choose your future career. These include Porsche, Audi, Volkswagen Group, Cognizant Mobility or Bentley, Mercedes Benz / Daimler - to name but a few.
Find out more
---
More than 200 corporate partners support and accompany the path of students at EBS University. Among them are many well-known Dax corporations and corporate law firms. With the help of our partners, we combine theory and practice in an ideal way. Our Career Service Center also helps you to establish valuable contacts in the business world.
---
Success stories
Made by EBS
Once EBS, always EBS.
Our goal to impart knowledge and values has proved successful. This is underpinned by a strong network of over 10,000 alumni, many of whom work in top business positions. The alumni association is always there to support you during and after your studies. As you can see - we are a huge family.
Learn more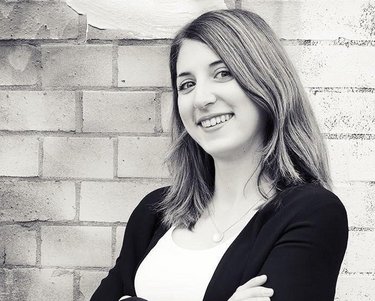 Anna Trunk, Head of Business Recruiting and Talent Programs CARIAD SE (Volkswagen Group) // (EBS Alumna)
During your studies at EBS, you will not only acquire profound specialist knowledge, you will also develop personal and social skills, which are the USP of an EBS graduate when starting a career and later developing opportunities in business.
Study programme structure
Master in Automotive Management
The course comprises four semesters as standard and concludes with your master's thesis – often in cooperation with companies. You can organise the third semester according to your needs: Either a stay abroad (learn more in this video) at one of our approximately 200 partner universities or an internship semester.
Study content
This is what you learn in the Master in Automotive Management
The Master in Automotive Management programme is divided into different units. The basic modules prepare you for your future research work and support you in the further development of your leadership skills. During the elective modules and project work, you will deal with the essential issues of your professional field, consolidate newly acquired knowledge and grow as a leader.
---
Every person is different. Numerous ways to do a Master's degree at EBS.
We have designed the EBS master programmes to be flexible, depending on your level of knowledge, skills and goals. Take the study path that best suits you and your circumstances:
Semester Abroad Track
The Semester Abroad Track comprises two semesters at EBS University, one semester at one of our partner universities abroad and concludes with the thesis.
Practice Track
You have already gained sufficient experience abroad and would now like to focus on practical experience? Then the Practice Track is perfect. This includes two semesters of study at EBS University, an intensive, long internship in the third semester and a final thesis.
German Track
An option developed explicitly for non-German-speaking students. In addition to the lectures, you will receive compulsory German lessons (Business and General) and will not go abroad in the third semester, but stay at EBS in Germany. This enables you to improve your prospects for a career in Germany. In the fourth semester, you complete your studies with your thesis.
Accelerated Track
(prerequisite: Bachelor degree with 240 ECTs)
Fast-track your career. If you meet the relevant requirements and have already gained experience abroad, you can shorten the master programme to 2 semesters.
Dual Degree
You can obtain another international degree (MBA or Master) in addition to your EBS degree. Extend your study abroad at one of our partner universities by one semester and receive a double degree. In this way, you gain more expertise in a broader international context. And you increase your global market value.
---
---
Challenged Based Learning
Experience top-class expert lectures and a strong practical orientation. In addition to interactive lectures, there is an emphasis on case studies and real-world projects, so the degree program reflects cutting-edge management practices. In addition, close collaboration with industry leaders and practitioners is encouraged to equip students with the skills, competencies and mindsets required in today's global economy.
---
---
Many possibilities. One language.
At EBS University you will study at an international level and in an international environment. That's why all lectures and events are, of course, held in English.

It could hardly be more international.
International professors and lecturers, study groups with high diversity or an integrated stay abroad are without question the best preparation for a career in international top management.
---
---
Get to know the lecturers: EBS University is one of the leading business universities in Germany, but we are not satisfied with that: our professors aim to make the Faculty of Business Administration, as a management-focused business school, a leader in Europe. In the Master's program, professors with many years of practical experience as well as internationally renowned researchers teach. They all work together to shape leaders for the future.
Our faculty is supported by members of the adjunct faculty. You will be taught by experts who hold top positions in business or are active in leading companies.
---
Characteristics and skills
Your profile
The will to actively shape the future of the mobility industry. For this, you need analytical thinking skills: creativity, the desire to work with other people internationally. And of course our values: courage, a sense of responsibility and a strong backbone.
---
If you have the following qualities and skills, nothing stands in your way of successfully completing your Master studies:
Soft skills including communication, teamwork or negotiation skills
Sense of responsibility and the courage to find creative solutions to problems
Very good knowledge of English, as our courses are held in English
---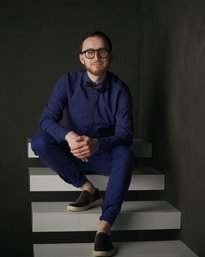 Application process
Admission requirements and application
The Business Management Master degree at EBS University trains future managers who shape and drive the economy. This process begins by finding the right people for our management study programme.
---
Begin your application by submitting the following documents:
University entrance qualification and a Bachelor's degree with at least 180 ECTS or equivalent recognised qualification
Accelerated Track: Bachelor degree with at least 240 ECTs
English language certificate (TOEFL iBT, IELTS or an equivalent certificate)
Valid GMAT, GRE or participation in our internal EBSgrad Test
Please send us your documents online. We will review them immediately. If you meet the requirements, we look forward to meeting you at an individual selection interview.
---
---
As part of our application process, we examine the performance and study ability of each individual prospective student. In doing so, we exercise the greatest possible care - because we only accept the most suitable applicants of a given year.
If your application documents meet our admission requirements, we will invite you to a 45-minute individual interview. During this interview, we will assess your motivation and social skills. The decisive factors are your motivation to perform and learn, your social communication profile, your willingness to take on social responsibility, and your own initiative.
After the selection interview, we will inform you about the final decision shortly. In this way, we guarantee you planning security. If you receive a study place offer from us, we look forward to welcoming you to our campus at the beginning of the fall term.
*You can complete the selection interview both online and offline.
---
Tuition fees and funding
An investment in your future
We focus on the quality of teaching. EBS Universität stands for one of the best management education programmes in the entire German-speaking world. You need to plan the following investment for the Master in Automotive Management at EBS:
Initial payment: 1,980 EUR
Tuition fee per semester: 7,950 EUR

Total tuition fees: 33,780 EUR
Accelerated Track option:
Initial payment: 3,980 EUR
Tuition fee per semester: 11,925 EUR

Total tuition fees: 27,830 EUR
We try to enable all excellent applicants to study - regardless of their economic situation. Your performance, motivation and personality are decisive here. There is a wide range of options for financing a study programme. In many cases, it makes sense to combine various options. Take a look at the possibilities of scholarships and student funding. Here, you can find out which option is best for you.
Stipendien und Finanzierung
To the application
You have questions about the application process?
We will advise you personally on all questions relating to the study programme, student finance and studying at EBS in general.
Advisory issues
Apply now