The Management Group at EBS Business School covers all relevant topics in management – from Organizational Behavior and Human Resource Management, over Leadership, Organizational Design, Strategic and International Management, to Information Systems and the Management of Social Businesses.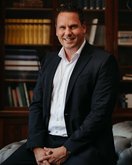 Prof. Dr. Markus Kreutzer
Professor of Strategic and International Management
Our courses form the backbone of the management programs offered at EBS Business School– from the Bachelor, over the Master and MBA to the Doctoral Program. All our courses are highly interactive with case studies, company projects, or business simulations. In executive education we participate in the delivery of open enrolment and corporate programs. Our group members are also actively involved in two institutes at the School – the Impact Institute und dem TICC.
Secretary's office
Professors
Learn more about research at EBS Business School