back
EBS alumnus Maximilian Rast raises 2.3 million euros with his start-up Klar
14.06.2022
EBS graduate Maximilian Rast and his co-founders have raised €2.3 million with their start-up Klar after first meeting in South Africa 10 years ago.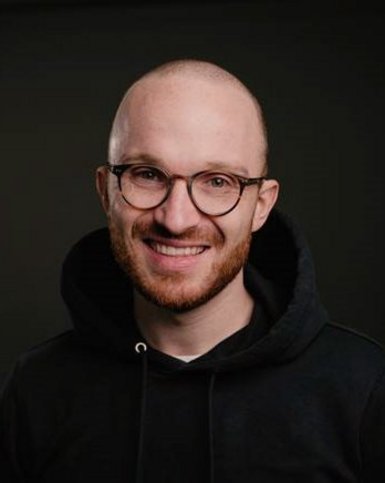 Investors include Cherry Ventures, among others. We congratulated him and talked to him about his BI-Tool Klar and the process of founding it.
How exactly does Klar work and how does your tool facilitate the data analysis processes of many companies?
Klar is a BI (Business Intelligence) tool tailored to the needs of small to medium-sized e-commerce businesses. It binds all your data sources in one place. These can then be configured to show the reality of your business and you can also augment the data with other data sources such as cost structures and marketing channel structures. Set-up takes one to two hours and then you have access to all the reports you need to understand, drive and optimise your business.
How did the idea for Klar evolve?
I got the idea when I was interim CEO at yfood. There we grew quite fast - upsizing the marketing team from 15 to 45 in 6 months and expanding into 8 new countries. I had spent time looking for a tool to stay on top of things, a tool which is a single source of truth for all data, but I couldn't find anything that satisfied my requirements. The entire process took an amazing amount of time and effort and I thought to myself: why not make a better tool yourself!
What is your vision? What motivates you?
We want to build THE operating system for e-commerce brands. The one place where the entire company can be controlled. This vision motivates me, because I find it cool that the brands we support are all so different. The entrepreneurs have such diverse backgrounds and are often young, very committed people who want to make a difference. We help them to set up their businesses successfully. That's what drives me!
What were your greatest challenges and your greatest successes when developing Klar?
We are still at the very beginning. A huge challenge was the fact that we three founders developed the entire product ourselves. We got everything up and running without any external help! My two co-founders did all the coding, and I was responsible for design, sales, marketing and financing. On the one hand, this was a huge challenge, and on the other hand, it was good to take things into one's own hands again after 10 years in management roles. It showed us that together we can build a product that helps many brands. At our launch, a large number of beta clients posted about us, which confirmed that we were going to do well.
What are you particularly proud of and what would you like to pass on to young entrepreneurs amongst the EBS students?
In my opinion, self-reflection is the greatest superpower you can have. Above all the ability to recognise your own mistakes is particularly important. So that you can see where to improve, then you can tackle the task in hand and implement it. Self-reflection and creating a feedback loop with yourself move you forward incredibly fast.
How has EBS helped you on your current career path?
In many ways. I got in touch with Rocket through a fellow student, this took me to South Africa and played a key role in shaping my career. Also, the entire environment at EBS had an impact on me. Just to be surrounded by people who are really keen to step on the gas!
What are the most important turning points in your career?
My original plan was to do a 10-week internship in South Africa and then on to London for my Master's degree. However, I liked South Africa so much and I was given responsibility so quickly that I decided to stay there. That is definitely the key turning point in my career. It's good to have a plan but if you are given such a terrific opportunity, you should certainly take it! At that time, I chose further practical experience rather than studying. Which is always the best idea in my opinion!
What is your best memory of your studies at EBS?
A lot of funny things happened. I had a super time in Shanghai with two fellow students. Another good memory is that I met lots of great people during my studies, all very different and one of a kind! We spent many great evenings and a super time together in Oestrich.